<![if !vml]>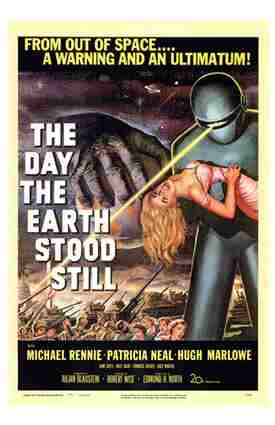 <![endif]>
OR AS WE KNOW IT----DRAFT DAY!!!!!
Only Gort getting his Klatu, Barada, Nikto commands mixed up and inadvertently destroying the world or a Max Bridges baseball practice could screw up this day. Did Max get held back a couple of years? I could swear heís been on that Cardinal baseball team since the mid 90ís.
All my friends and family know the drill. No one gets married and no one gets buried or anything in-between on Draft Day.
To steal a line from Humpty Dumpty, ďYou have to keep your eye on the ball if you want to stay on the wall.Ē Iím focused and willing to do anything short of signing a murder suicide pact with the other remaining three members of the Dead Money Club to get this thing done. Although it looks like the Redbirds and Irates mean business this year.
A few random thoughts on the first week:
-- Isnít it great to turn on ESPN and not see some boring hockey game going into overtime and screwing up Sports Center?
-- I did get a chance to watch the Challenger launch from South Florida last week. I didnít realize Cape Canaveral was located on the pitchers mound at Pro Player stadium? Iíll bet John Smoltz didnít realize it either.
-- Pat Burrell is hotter than a Fox News weather skank. I wonder whose team he is on?
-- Gee, I was expecting at least one more bear at the dump on Sunday night, but evidently the Bombers are going to stand pat. You do know this is baseball and not poker? Iím not sure bluffing works here. But to our credit we did a hell of a job drafting, as witness to the flotsam that was on the Free Agent wire over the weekend. I thought for sure the Senators would release double-digit numbers. The Senators donít have a Hinduís chance in Heaven of repeating.
-- Thereís something comforting about those little things in life that we know we can always count on. Like the swallows returning to Capistrano, the running of the bulls in Pamplona and the wildly entertaining drafting of our own Slopay, who once again picked the wrong week to stop sniffing glue. But to his defense I did hear one of his sons say ďDonít come home without Daniel Cabrera or Erik BedardĒ so it kind of runs in the family. But 12th place? Not with those hitters, if he gets any pitching at all, look out.
-- I see where Dave picked me for 9th place. To quote that famous philosopher Carl ďThe TruthĒ Confucius. ďBig wind comes from empty caveĒ. I do agree with him on our outfields. When I think of a clash of the titans, I think of Bonds vs. Guerrero or Manny vs. Beltran or even Godzilla vs. Rodan, but Larry Bigbie vs. Juan Pierre? Yikes!
-- I hate to do this to you, Chuck, and I donít want to cement my reputation as ďThe CoolerĒ anymore than it already is, but youíre my pick to win this. After another rock solid draft itís about time you get rewarded for all the time and preparation that you put into the draft each year.
And now for:
<![if !vml]>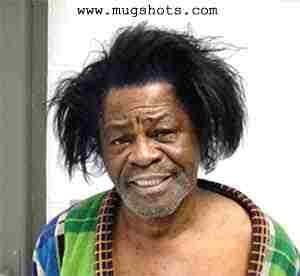 <![endif]>
Dimitri Young Detroit file photo 05
After a productive day of finding 5 beer cans, a barely used winter coat, a perfectly good 5 iron and a hub cap off a 99 Neon, Dimitri capped off his big day by hitting 3 homeruns against the Royals in the Tigers season opener.
If you take your car someplace like Jiffy Lube or Texaco to get your oil changed because (A) You donít want to do it yourself or (B) If youíre like me and canít do it yourself, then I have a canít miss tip to make this as painless as possible. When you pull up and the attendant comes over to take your information, ask him to send over the guy who will be doing the work on your car. Give the guy a ten dollar bill and tell him you donít want to see him again until the next time you have your oil changed. Tell him you donít want to be bothered while your drinking your cup of coffee and reading the box scores by someone showing you a bent wiper blade or a dirty air filter or two brown dots on a sheet of paper of God only knows what, from God only knows where. This is a win-win for everyone involved. He gets a nice tip and you wonít appear to be uncaring about the condition of your car to all the other housewives in the waiting area. Believe me, this is tried and true.
Good Luck to all, and to all a good night.
Underbelly