The Season in an Inning (so far)
The following play by play summary pretty well encapsulates Team Wahoos' first 25% of the 2013 HSL season:
- N. Punto hit for J.P. Howell

- N. Punto walked

- C. Crawford grounded into fielder's choice, N. Punto out at second

- J. Hairston Jr. ground rule double to deep center, C. Crawford to third

- M. Kemp singled to shallow center, C. Crawford and J. Hairston Jr. scored

- A. Ethier flied out to deep center

- A.J. Ellis walked, M. Kemp to second

- S. Schumaker singled to shallow left, M. Kemp scored, A.J. Ellis to second

- J. Uribe singled to shallow left, A.J. Ellis scored, S. Schumaker to second

- J. Machi relieved R. Vogelsong

- A. Torres in left field

- D. Gordon tripled to right center, S. Schumaker and J. Uribe scored

- N. Punto doubled to right, D. Gordon scored

- C. Crawford singled, N. Punto to third
Notably, Vogelsong was done in in this game by an inability to get the elusive third out. And, by an inability to retire any one of four pretty punchless, mediocre hitters: Hairston .259, Dee Gordon .262, Schumaker .149 this year and .270 for his career, and Nick Punto .249/.328/.328 for his career. If you can't get those guys out . . . .
Of course, as of today, Vogelsong now sports THE WORST ERA in MLB among starters currently qualified for an ERA title: .7.78, versus 3.37 and 2.71 the past two seasons. Gee, how could I have possibly seen THAT total collapse of pitching effectiveness coming? Answer: you couldn't. Which is why . . . . . . . .
To cut right to the chase, it is all about hitting. But you knew that. Still, that doesn't detract from the power of that idea: pitching is prevalent and highly variable from season to season and pitching points depend in large part upon the actions, inactions, and/or skills and ineptitude of others beyond your pitcher. To cast one's lot for the entire baseball season on something with such little predictive value as pitching takes a ton of faith, bordering on na´vetÚ, and maybe even sanity, which you will quickly lose if you keep running guys like Ryan Vogelsong out there every fifth day. And yet you know that if you drop him, Mitch or Johnny or Screech will snap him up and he will miraculously revert to borderline Cy Young form: just like Alex Cobb did for Mitch during the second half of 2012. From Wahoo anchor to Bum staff stalwart in 3 days. Amazing.
(Editor's note - I ended up dropping Vogelsong, and BT snapped him up. Good luck with that, Scoot . . . and would you care for some rat poison on your pancakes?)
Hitting, by contrast, is a demonstrable skill that is proven out over time in the numbers. The year to year performance of hitters varies less than pitchers. A home run is a good outcome that cannot be sabotaged by the haplessness of a subsequent reliever, the poor positioning of an outfielder, or a borderline call that happens to go against you.
Of the major sports, luck plays the largest role in baseball (evidence: the worst teams in baseball routinely win 40 % of the time, and the best regular season team often does not survive the playoffs to get to the World Series, much less win it). Meanwhile, the worst teams in hoops and the NFL routinely win less than 20% of their games - in those sports, skills and talent have a higher and greater impact in game by game outcomes, and the best teams pile up huge win spreads over the worst teams.
So in order to skew your chances of winning a game (fantasy baseball) where the impact of raw chance is rampant, you have to construct a team that does things that resist the ravages of bad luck: you have to have great hitting, especially players that hit for power and get on base a lot - I.e., teams with demonstrable and durable competitive skill advantages.
The problem in evaluating how you did at the draft on or around May 5 is what statisticians would call "the problem of the small sample size." With barely 25% of the 2013 season in the books, it is difficult to draw conclusions about how the season will ultimately play out, but there are, as always, some pretty bizarre early results (which almost always end up being unsustainable over the course of 162 games).
So - it is good news / bad news. If you have a few players that are cruising along with batting averages more than 50 points above their career averages it might make sense to, as Larry David would say, "curb your enthusiasm". And, conversely, if you have a few players struggling, some sort of positive mean reversion might be in the offing.
JT and I recently commiserated about how frustrating this game can be. JT recently had Alex Cobb on the hill, one out from nailing down the all important QUALITY START. But Cobb just couldn't get that last out in the 6th, yielding a string of hits that not only lost the QS, but piled on the negative points, and turn a virtual sure win / QS outing into an ugly loss. (Rest assured, if this was the second half of 2012, Cobb would have been nails and gotten the QS and the w for Mitch in quick and efficient fashion).
I told JT that, while I haven't actually looked it up, I have to be on pace to set an MLB record for most runs allowed after 2 outs in innings pitched by my guys. . . .(the Vogelsong nightmare inning outlined above is just one of many this year where getting that third out is just impossible).
The current DirecTV ads show people talking about how annoying it is to have one's cable DVR get full (a condition alleviated by opting for DTV's sat dish). The people say "that is more annoying than . . . " and then the ad cuts to weird scenes like student drivers crashing into your car, or clowns (I always think of Blongo at this point and his mascot fetish) surrounding you. . . . Trippy.
I would submit that if you are not in first place in the HSL, the following are more annoying than student drivers, clowns, or a DVR full of Project Runway re-runs:
--Your SP is left in beyond 6 strong innings, and loses the all important holy grail, er, quality start (when a reliever comes in with 2 outs and allows a .190 hitter to knock in the run that blows the QS)

--Four of your best players have carrots pre-game, you start them, and the the game gets rained out after they are locked in

--Chuck snaps the top 14 watch list guys off the FA wire in 26 minutes . . .

--You sit a guy who is 2 for 27 career against a stud pitcher and start a guy who kills lefties over his career. The guy you start goes 0-2 and then is pinch hit for when the lefty SP gets relieved; the guy you sit goes yard against his career nemesis. Twice. Events like this call the concept of Intelligent Design into severe question, and make you wonder if it is not just all one big random chaotic universe that implies life has no order or meaning. Of course, the next day the same thing happens - you sit the bad match-up in favor of the strong one. . . The sitting guy rakes, the guy you start goes 2 0 0 0. . .so, there IS order in the universe! You are the king of long shots, and evenly distributed probabilities are only probable for other teams . . . .

--One of your top hitters starts the season mired in a slump. You tune in and catch him up with second and third, no outs, infield in . . . And you think "any decent contact here gets a run home . . . ." Mr. Top Hitter gets ahead 3-0 before striking out. You consider bagging fantasy baseball for a book club that favors Victorian era authors.
We have all been there . . . . But the little annoyances seem more, well, annoying when you think you have solid players, but those players are struggling across the board.
I told JT that to win the league, a lot has to go right:
1) You have to draft a solid team - no dumb mistakes, don't chase the guys that had career years last year, lots of hitting, lots of non- injury prone guys, guys likely to improve from last year, guys who if they just have average years by their standards will be above average at their positions, and guys that play on good teams likely to be in the hunt late into the season. I thought I did pretty well at the draft . . .but I wasn't counting on Adam Dunn, Adam LaRoche, and David Freese to all have the worst months of their careers this April. Hard to do, but obviously not impossible (whoa- maybe there is Intelligent Design after all!).

2) Once the solid team is assembled on Draft Day, Good things have to happen. I think most put too much emphasis on "good management" over the course of the season. If you don't have the horses, all the 4:30 a.m. FA pick-ups, all the roster churning (really Chuck? On pace for 350 transactions???) isn't going to win you the league. Talent is everything and then:

You need:

1) Your top round guys to have average years for them (all-star caliber seasons)

2) One, preferably two top round guys have career years

3) Zero top round guys have well below average or career worst years

4) Zero material injuries to top round players

5) Several late round guys have career years

6) One, maybe two FA pick-ups come out of nowhere and are significant contributors

7) One, preferably two unexpected positive things happen (for Mitch last year it was for his pitching staff to shatter every HSL record for pitching wins) to / for your team . . . .

Without those two primary ingredients (drafting a solid team and nailing down all of the items on the checklist over the course of the season), you are probably not going to win. Or more accurately, you are NOT going to win.

As they say on the late night informercials, right before you decide to pop for the clever combo clothes hangar / door jam draft defender device . . ."but that is not all!!"

3) You still need one more thing, besides the talent-laden roster assiduously assembled on Draft Day, and the Checklist items being fulfilled. . . .some might call that third thing "luck".
I call it Mojo - a persistent, season-long state of being perfectly and positively aligned with the forces of the universe that make it all come together for your team. You have to have the first two things, but you also have to have Mojo on your side.
In 2010, the Wahoos had Mojo. Every night, little things not only happened to open the door for extra points to occur, the those opportunities were fulfilled, and maximized.
Example: your closer's team (home) is up 10-3, top 8 (and guys on your team have contributed 3 home runs so far in the game to put the 10 on the board- you are having a Big Night). In the top of the 8th, the visitors, with 2 outs, no one on, string together a series of broken bat bloop hits and seeing eye ground balls (that call into the mind's eye Helen Keller leading school children across 90th and Dodge at the height of rush hour) to post a 4 spot and cut the 10-3 lead to 10-7. Bottom of 8 and you are thinking "just go quietly and my closer can get a cheap save!" But your guys are coming up - now what do you root for? Before you can figure out that imponderable paradox, both your guys go yard back to back. Problem solved, the two home runs are worth more than the save. Big Night just morphed into Huge Night . . . .and you settle into to couch to watch top of 9 before skipping to a west coast game at 9 (where your worst SP is about to throw a 7 4 1 1 0 5 QS win). . . . .you check the FA board on your iPad during the commercial before the top of 9 (Chuck must have been captured by the Symbinanese Lberation Army and Patti Hearst ain't sharing her iPad, because no pickups by Chuck in the last 15 minutes) . . . But in the background your reverie is shattered by the announcer saying something about "back to back home runs" and you realize that the visitors have cut the lead to 12-9 on consecutive home runs (by two players not owned by any HSL teams!!!) and you see your closer trotting to the mound . . ..
Of course, because your team has mojo, the cheap save is converted (clean, with 2 gratuitous Ks) . . . . And you know that by rights, this should not have happened, but it did. And you are 25 points further ahead than you otherwise would have been had you not had Mojo working for your team.
These types of harmonic convergences occur on a NIGHTLY basis if it is your year. And you know that you will win.
Last year, those things happened for Mitch. I had horses, and a lot of the things on the checklist happened also - Hamilton career year, E5 in round 17 hits 40 home runs . . . .but Wahoos just didn't have the mojo, the persistent coming together of seemingly unrelated but perfectly correlated positive events that served to maximize point gathering opportunities in games every night, opportunities that it seemed more often than not in 2012 (or thus far in 2013) were not realized.
All that begs the question: who has the mojo for 2013???
I submit JimEd, for at least four reasons:
1) He hooked his pals up for one of the best weekends in one of the nicest venues ever . . . . .good deeds are rewarded

2) I picked him to win it on the napkin, night before draft.

3) Mark Reynolds, Wahoo icon, was gift-wrapped by me to Jim thru complete draft day ineptitude and the Sheriff is off to a career best start, leading the AL in home runs (did I mention that hitting, especially power hitting, is important?)

4) Redbird pitchers never lose games.
I won't relist the standings here, because you all check them 20-30 times a day anyway. I do note that Redbirds seem to have the mojo (and they pass the eye test coming out of the draft - BUT - the checklist is a season long deal - 80 percent of the season is still left - Reynolds fits the E5 role of late cheap power pushing you to a championship, but you still have to meet most if not all of the other criteria). . . . .but, the standings are still pretty tight, and to me, most of the teams cannot be ruled out of the race at this early juncture (note to file - E's gambit of not doing ANY transactions for two weeks, then grabbing a bunch of UBaldo's and Lockes has not yet been proven to be a particularly robust strategy).
Jim Ed is also making an absolute mockery of the pitching. Mitch set the all time HSL record for won-loss margin in winning it all last year, with a cumulative win-loss record of 142-87, a cool 55 games above .500 (scaled to 162 games, that'd be a 100-62 record) -- good for 504 net points from wins over losses - more than his 400 point margin over the second place Wahoos.
Thru 25% of 2013, the R-birds are 40-18, on pace for a 160-72 win-loss record, an MLB equivalent 111-51, and a whopping 672 net points on W-L.
I'd love to think a bit of W-L mean reversion is in the cards, but Jimmy has mojo and I don't want to upset the baseball gods . . . .
Jim Ed is currently on pace for 13,876 points - which would shatter the current modern (non dead ball) era HSL single season record of 12,855 set in 2010 by your, er, my Wahoos) by over ONE THOUSAND points.
Let's call it what it is- a mortal lock for the Redbirds. Enjoy the ride Jim Ed, you deserve it.
It wouldn't be a Wahoo Warrrior without a recitation of random players I like (lotion) and other stuff. Apologies if I have exceeded my word limit. I have been on three long trips over the past 10 days so with plenty of flight time, airplane mode is on - and - this might be the first FTB penned solely on iPad notes and emailed directly to Linda. Technology has brought us a long way.
I still have an unmitigated man crush on Seth Smith. Mouse had the audacity to 1) draft him right in front of me (he's MINE Mouse!!) and then 2) spurn a more than generous trade offer for Smith. Like Mark Reynolds, Seth Smith is a core all time Wahoo - he wears his 2010 HSL Championship Ring with pride! - I just cannot get enough of the guy. He is off to a great start - I am sure Mouse is enjoying it, and I have no doubt that Mitch is concocting some elaborate trade scheme to wrest Smith from le Bombers just to spite me.
Still love Helton. HOF. And probation. Good to see him back and the Rox raking.
Votto. Best pure ball striker since Manny and/or Edgar, although Miguel Cabrera can hit also. Just love the way Votto grinds out at bats. Not taking Trout caused me a lot of heartache, but cannot get me enough Vottomojo. Now if he could lose the Boggs impression and hit for more power and drive in some runs.
Love Harper and Trout. Love Napoli.
Absolutely ADORE Mitch Moreland, who is a middle class man's Seth Smith. Moreland recently shows signs of hitting lefties. If that skill is real, he'll take more steps forward.
Still dig Hamilton. He's dangerous and I am hunching he will put Mitch's team on his broad shoulders the rest of the way. As I said early last year: "FEAR THE BUMS!" Oh, and that Cabrera guy can swing it a little. Just axe the Rangers after ACab's incredible hitting display this past Sunday night.
It is easy to take great players in the first few rounds. To me, the fun is finding key players in the late rounds, the supplementally, and the FA board that push you toward a championship. The Seth Smiths, the Mitch Morelands, Adam Dunn in the 10th round (I just cannot seem to PLAY him on the days he goes yard), the multiple-positional guys, the platoon guys . . . .to me, that is where the HSL is won (unless of course like Mitch and JimEd, you can predict pitcher wins ex ante). . . .
First Quarter's "stars" destined for Mean Reversion
Josh Donaldson

Gerardo Parra

Aoki

VERNON WELLS (please. Give me break)

James Loney (USA Today article - stop already)

Nate McLouth

Travis Wood

Kyle Kendrick

Jeremy Guthrie

Jeff Locke

Jeremy Guthrie
Give me the unders the rest of the way on these pretemders.
Has Jeremy Guthrie's body been invaded by Don Drysdale's ghost? He is on amazing run. I am not buying it, because for 95% of his career, Guthrie has been "4th starter-serviceable-average-(or at times, like most of last year,worse)". Break up the Royals. Guthrie is the Anti-Vogelsong.
25,000 miles in 20 Days - the Travelogue
Apologies for the delay in getting this FTB to Linda, but I have been on the road most of the past month - to Maine, northeastern Iowa, Southern California, Las Vegas. . . . Sounds like a Pearl Jam tour, except there weren't 80,000 Pearl Jam diehards following me around.
Caught the Pads at the Pet last week, along with 7,000 other souls. Pads manhandled a AA team from Miami . . .gorgeous park, mediocre team, apathetic fans. Fish tacos at Tin Fish a block from the park absolutely rocked.
Took Molly to the East Coast 2 weeks ago for a college trip. Visited Bowdoin (and Max came along for the ride) among other schools. Had fun finding Max's golf team pictures hanging on the walls of the Bowdoin field house, and then playing on the school's course with Max in a match against his coach and the Bowdoin hockey coach (we won on the 18th hole). Molly liked the Bowdoin campus, and I could have sworn she asked Max where the best spots were for chasing tail . . . . .
We ended up the weekend in Boston and had lunch at a terrific outdoor cafe (Parish Cafe) about two blocks from the marathon blast site, which I visited after lunch. The city has returned to "normal" but after that horrific event, it is hard to really know what normal is. I said prayers for the families impacted by the terrorism, and said a prayer of thanks for the safety of my kids. . . .
Tay graduates from St Olaf This upcoming Sunday. I think she will be the first HSL kid to have a job in professional baseball: she has accepted a job in the front office of the St Paul Saints. An HSL trip to a Saints game is a must this summer. I am pretty sure Tay will be able to hook us up with great tix, front row seats for "who is your daddy?" At Saints games, it is all about the fun (and the hitting). She has already started her gig with the Saints and reports that so far, it is all the fun it was cracked up to be. She is doing front office, community outreach, corporate marketing, grounds crew, and event fulfillment. Pretty much everything but throwing BP, although that might happen too.
I road tripped to Luther College in late April to catch her last St Olaf Ultimate Tournament. I won't brag on her much, and it was my first exposure to the sport live, but to my uninitiated eyes, she is the Joe Montana of St O ultimate- she quarterbacks their offense and makes it all happen, throwing long bombs to streaking receivers and threading pinpoint passes in traffic to keep drives alive. She can drop a frisbee into a garbage can from 60 yards. Incredible. The team came up one game short of qualifying for the nationals (after finishing 9 th and 6th in the nation the past two seasons) but fun was had by all.
If you have read this far, you probably need to get a job.
But thanks for staying with me.
Rock and roll lives. Play your Nirvana and Pearl Jam LOUD and unapologetically - Radiohead rocks, and get out to the Waiting Room or Slow Down and catch some live music.
Be thankful for all things.
Congrats to the Westside Warriors, your 2013 Class A Spring Baseball Champs. And 1999, 2003, 2006 (max bridges), and 2009. Hands down the best high school program in the state the past 15 years. Coach Bob Greco develops players and builds men for life.
Come down to the Bridge - 31st and Lake - for worship some Sunday. Or every Sunday. One God, many expressions of faith. You will not be the same person. At the Bridge, you will find every day people who are committed to be radical world changers changing the city one kind act, one small step at a time. It is the most incredible collection of people of faith with amazing life stories, and they are doing God's work faithfully every single day. We are better together!!!
Peace. TB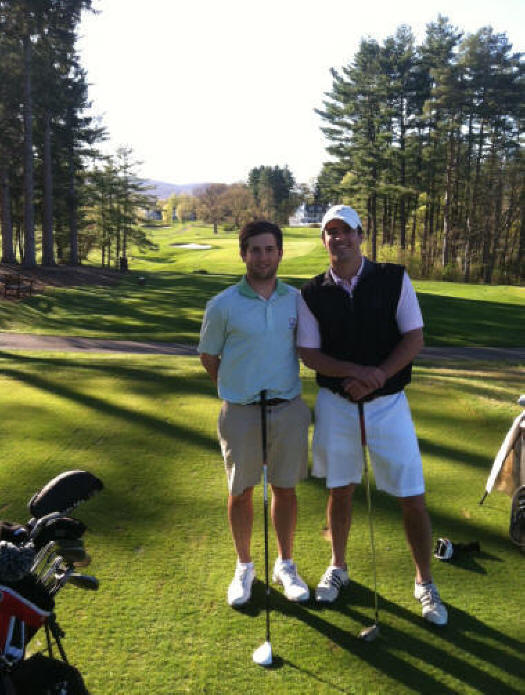 #18, Taconic Golf Course, Williamstown, Mass.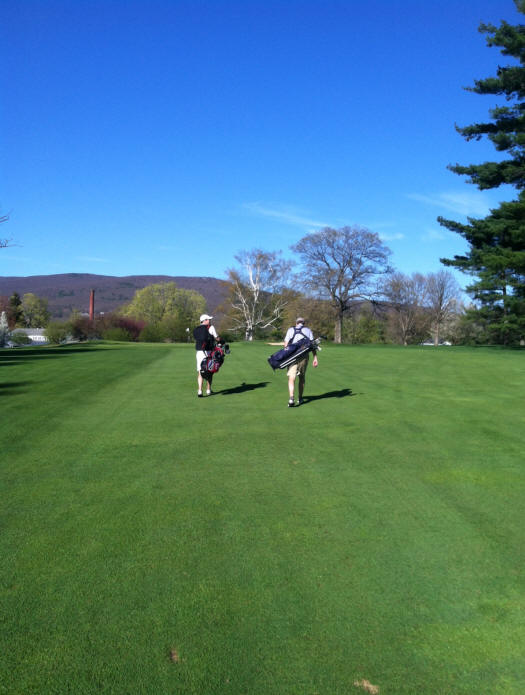 Real golfers don't take carts.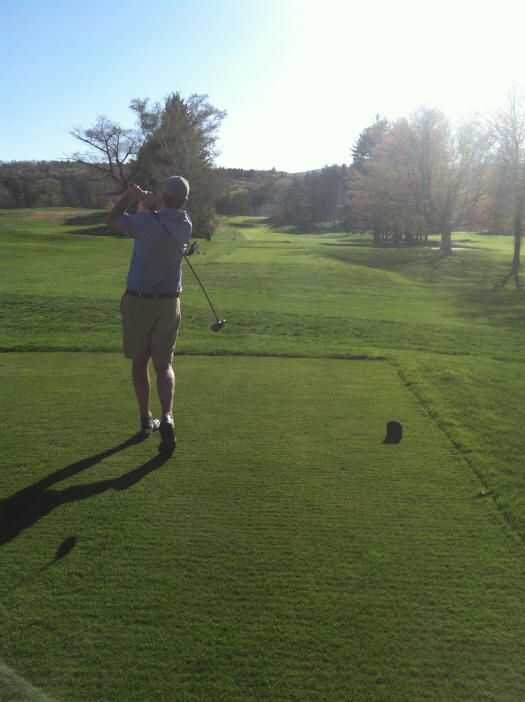 It is all about driving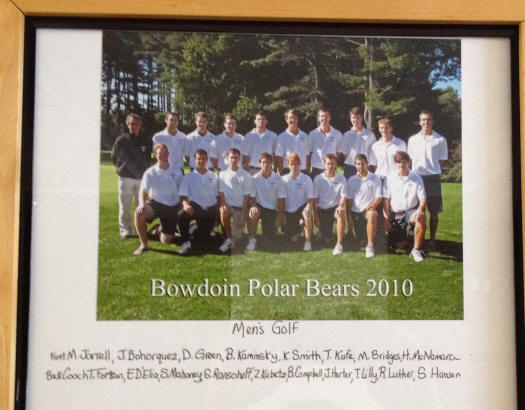 Bowdoin Golf Forever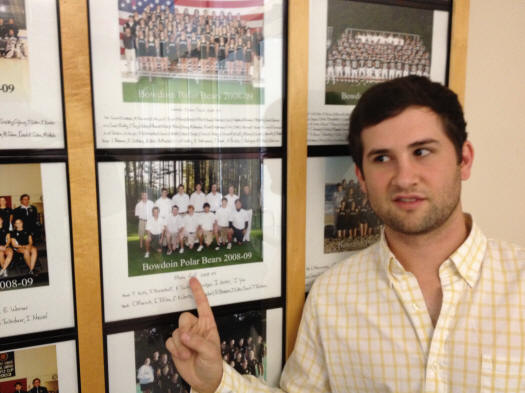 Bowdoin Baseball 2009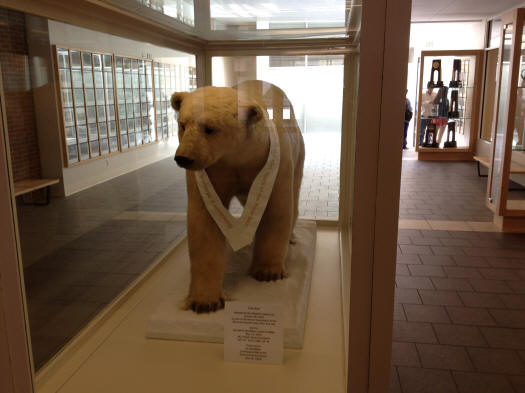 Home of the Polar Bears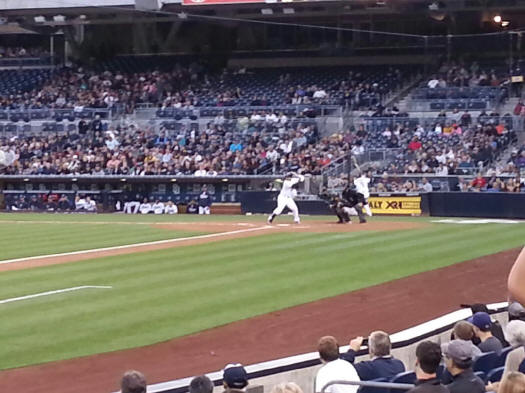 Chase Headley is The Man at Petco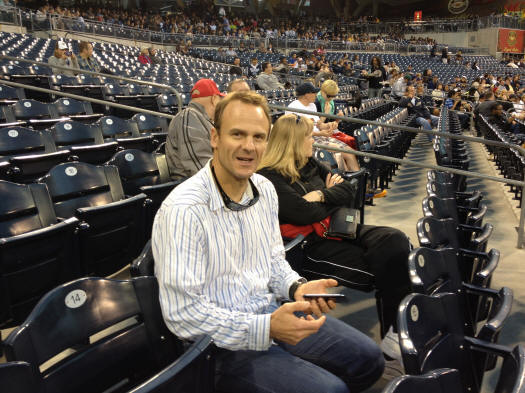 Steve Mariucci or Kurt Cobain at Petco--either way, Petco rox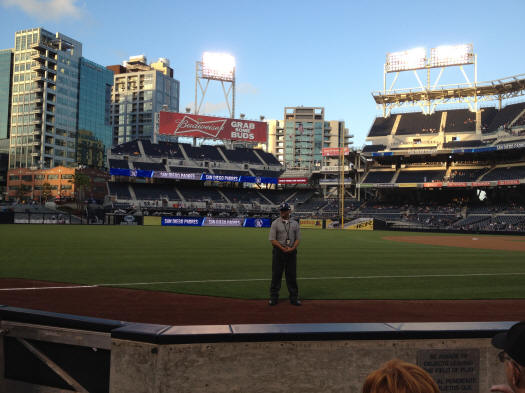 You could do worse than spending an evening at Petco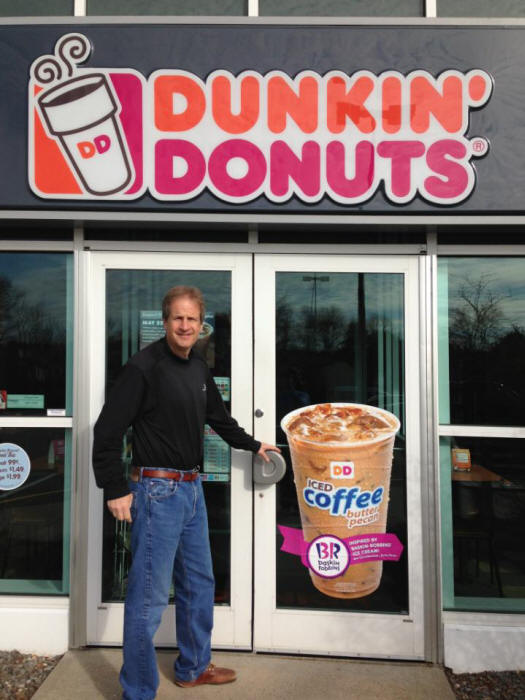 New England road trip powered by Dunkin Donuts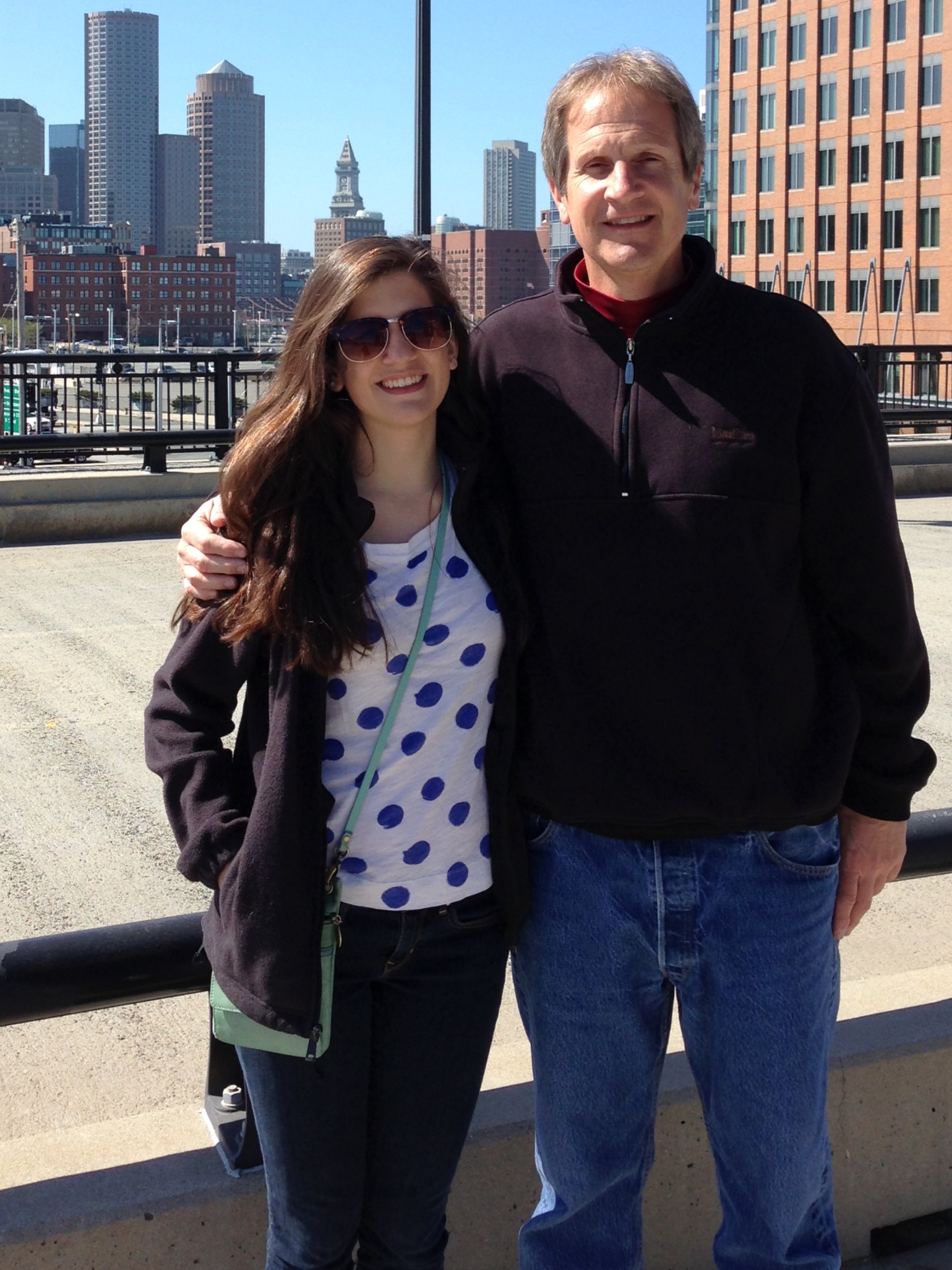 The Hub: Best College Town in America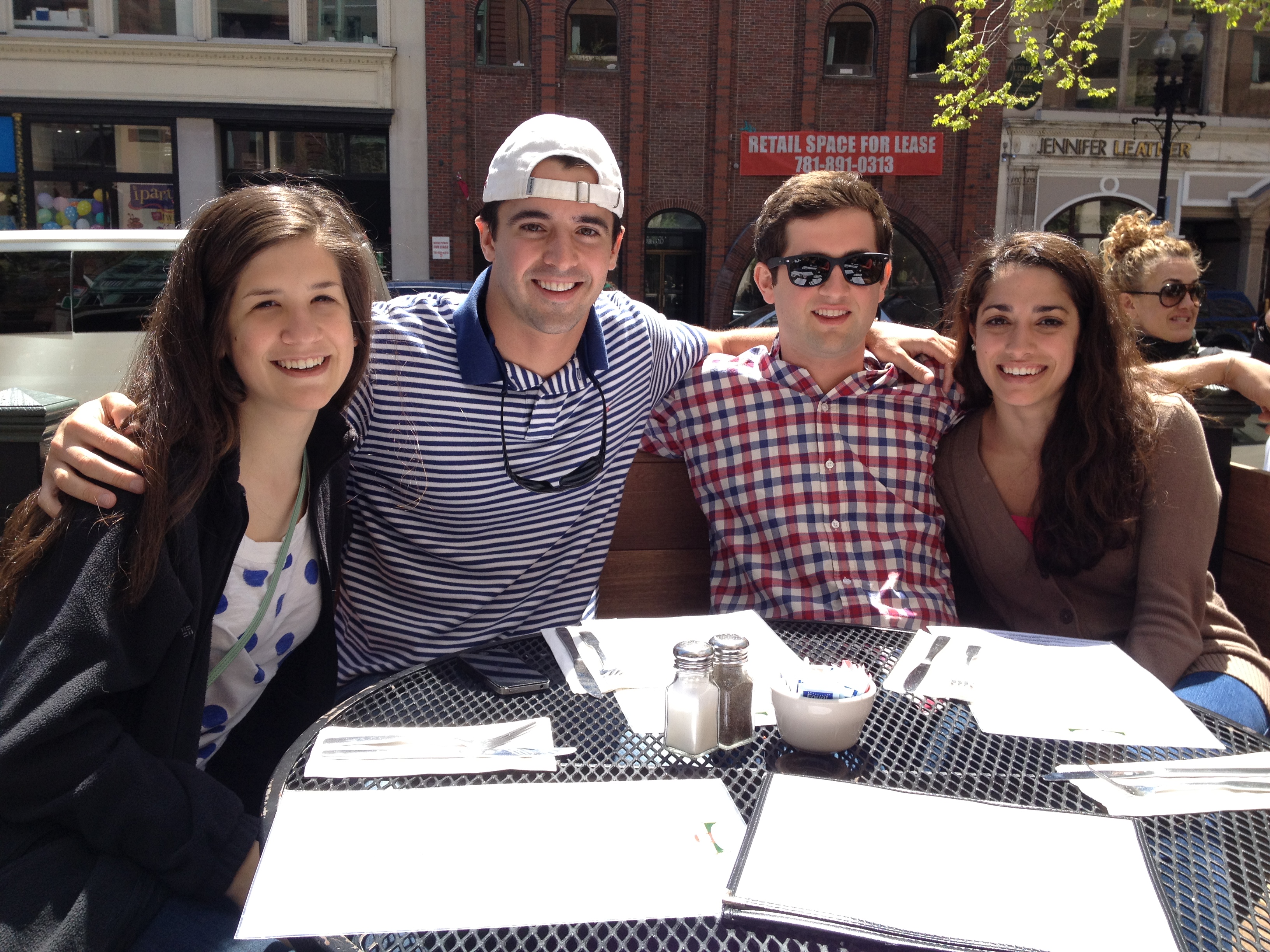 Lunch on Newberry--one block from the Marathon Explosion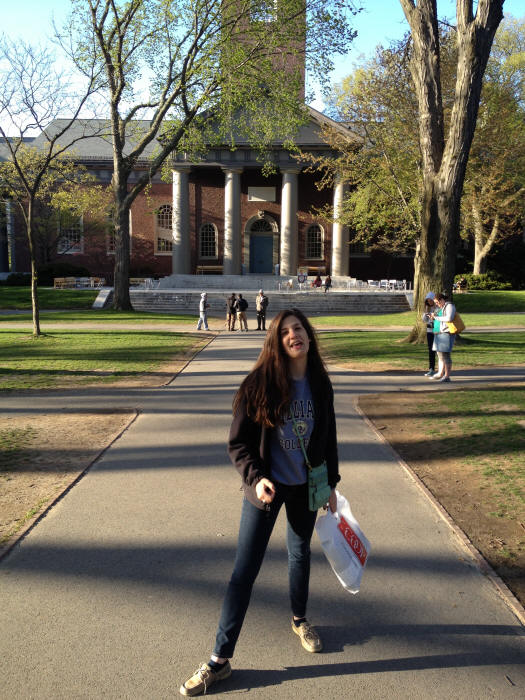 Molly at Harvard. My wallet hurts just thinking
about tuition checks.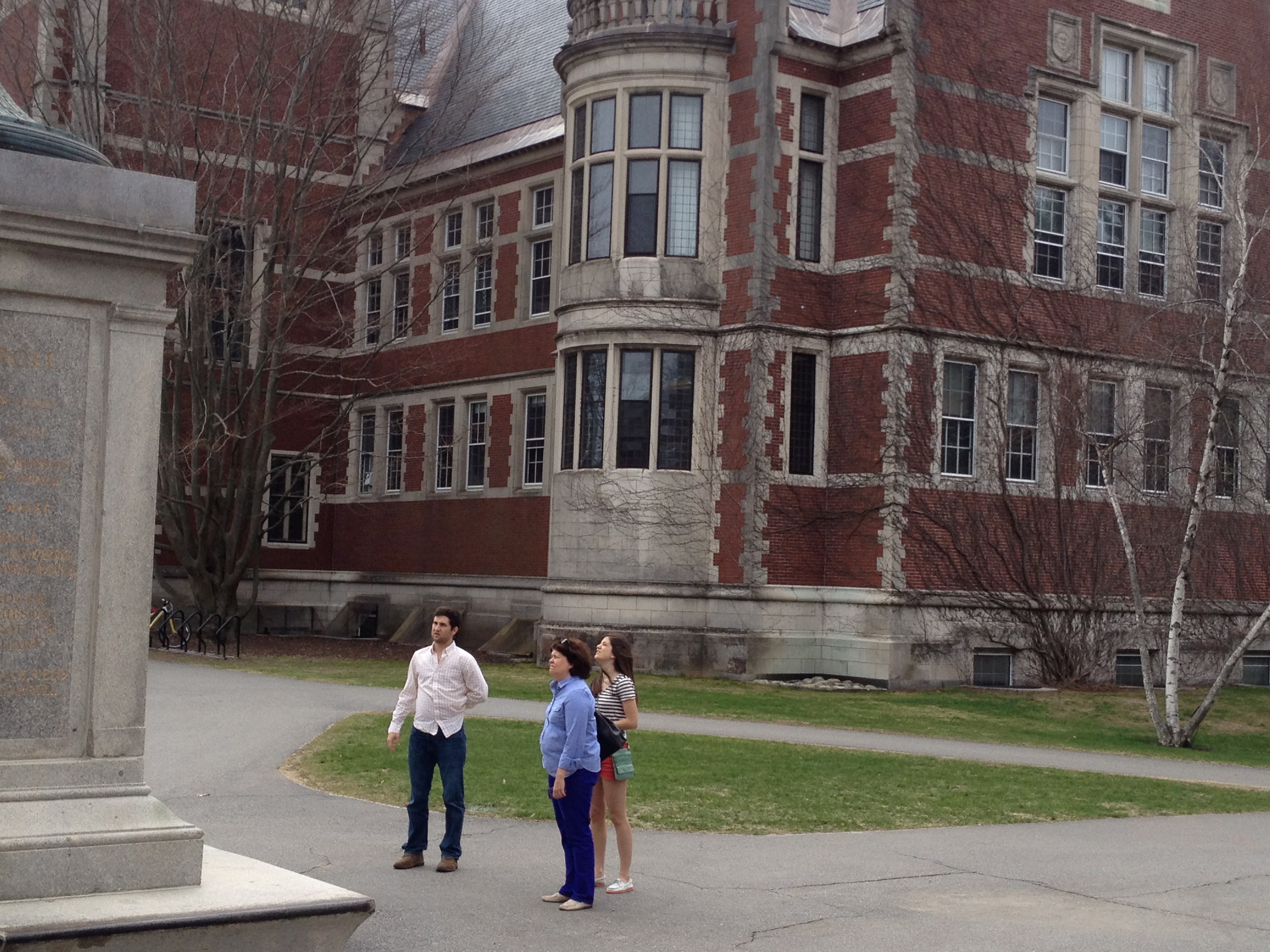 Here is the best place to chase tail.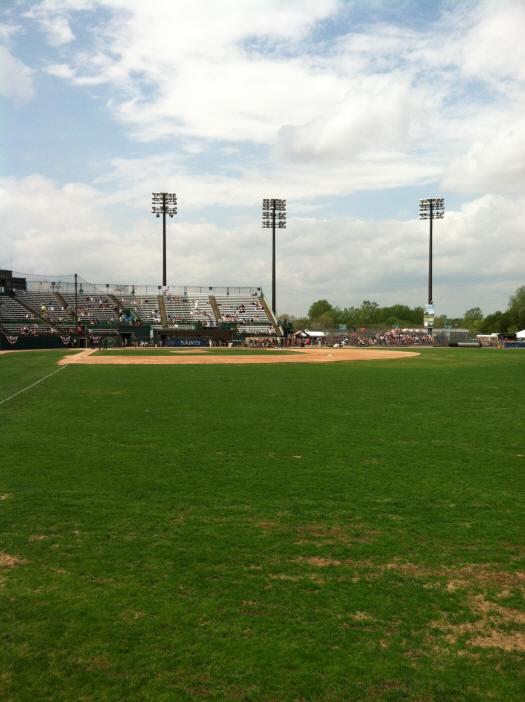 Tay's eye view from the field, pregame, St. Paul Saints,
Midway Stadium, St. Paul, Minnesota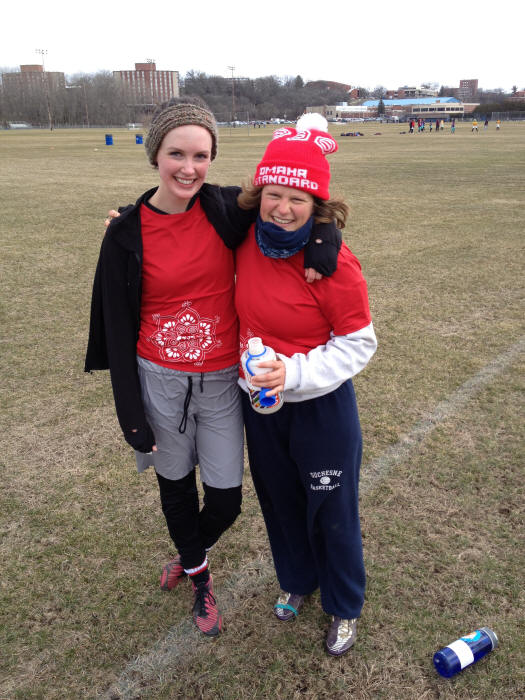 The Joe Montana of St. Olaf Ultimate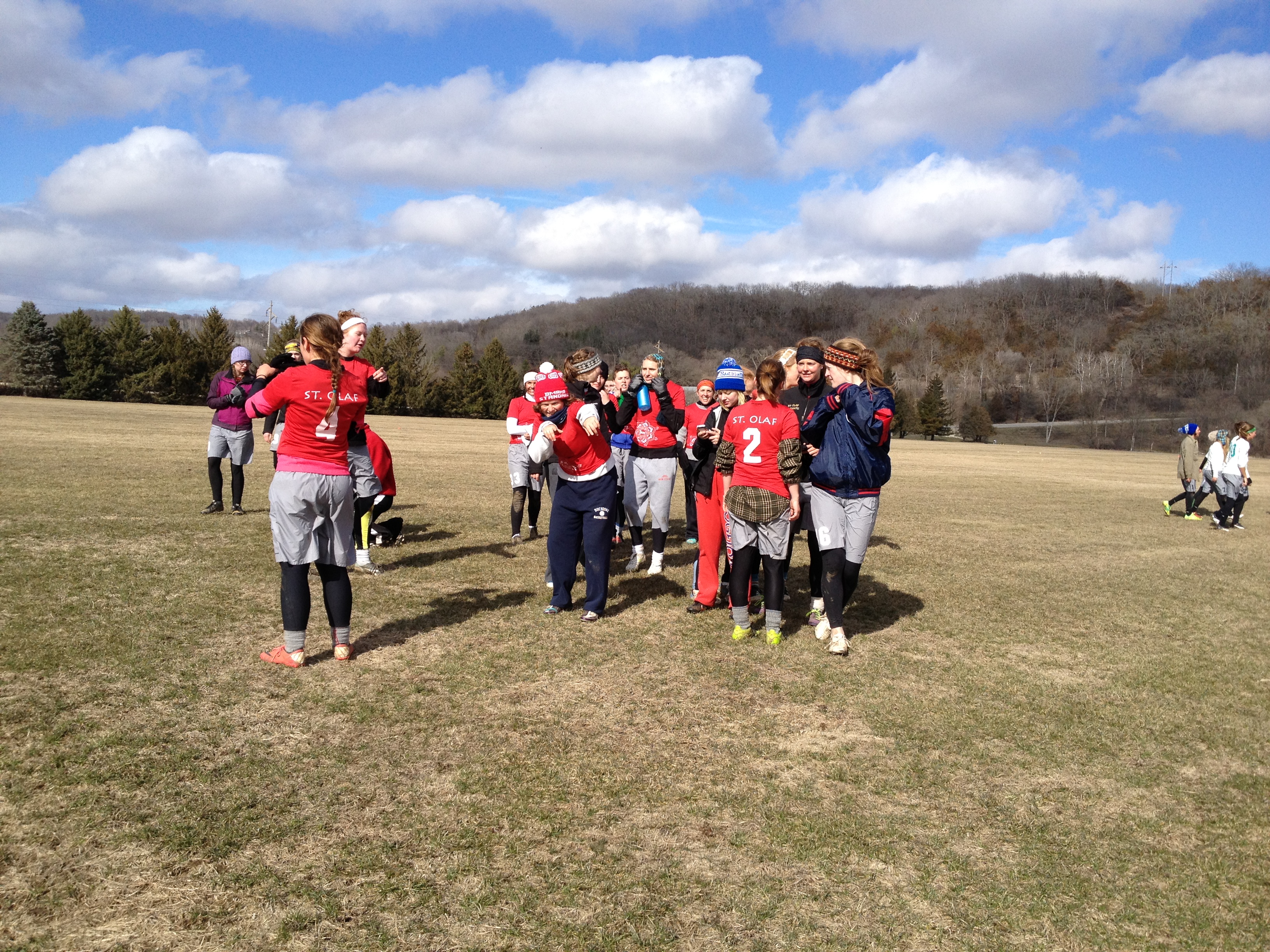 Your St. Olaf Women's Ultimate Team
walks off the field after a win over Drake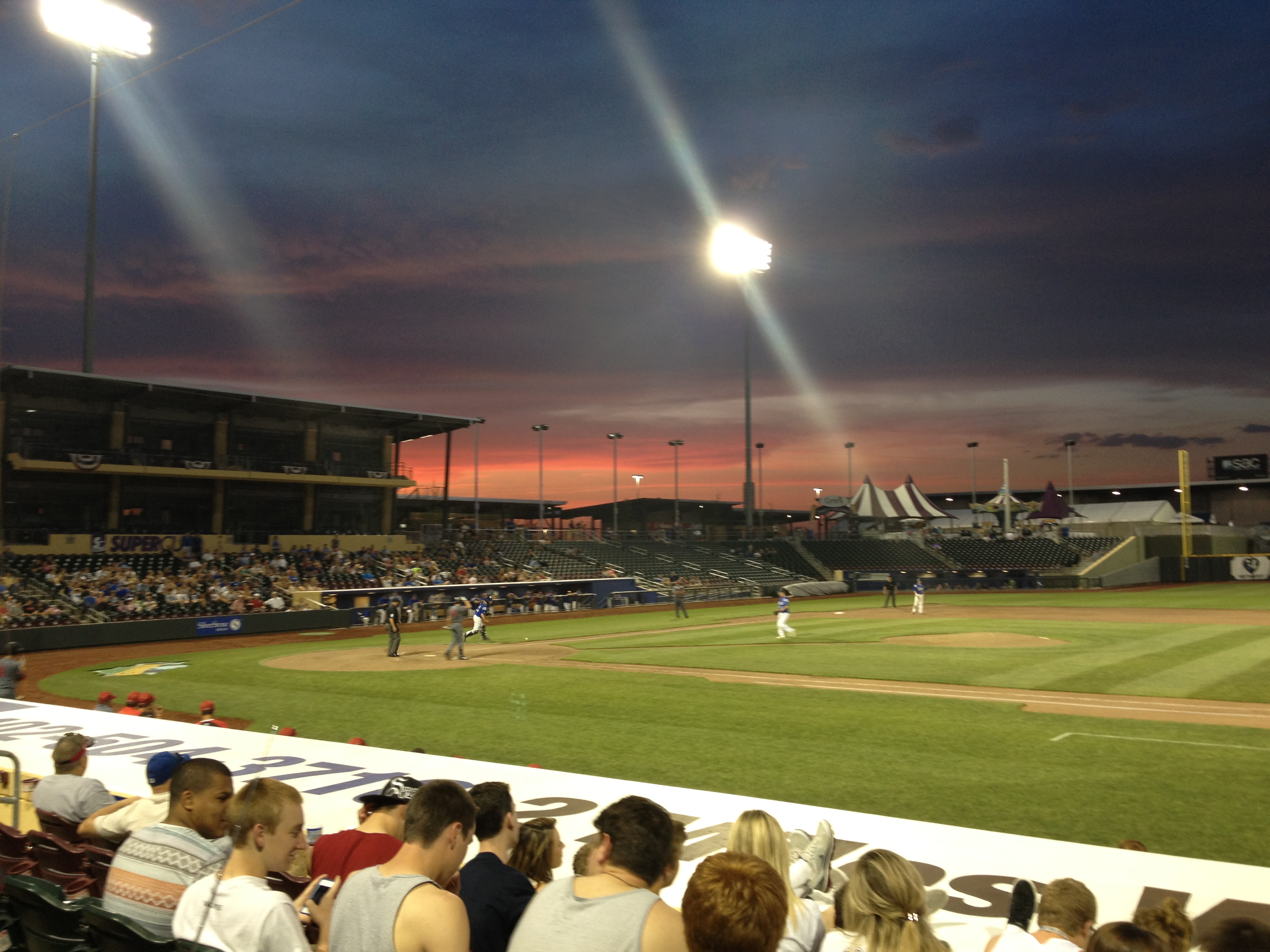 Westside Warriors win 2013 Spring State baseball