Greetings fellow HSL'ers…
This version of the WAR Report may be a bit of a challenge, as I have to create the content myself versus my traditional task of simply recapping the wacky escapades that are so easy to document during our league sojourns, based on the fodder that each of you readily provide.
Because of that, there will be no cohesive theme to this document; only random snippets of opinion and stream of consciousness thoughts that will likely make the Possum's ramblings seem succinct by comparison.
Let's start with Tirebiter talking jinx in the latest version of "The Crimson Chirper." The fact that he wrote about not jinxing himself jinxed himself. He may as well have walked up to Yu Darvish in the ninth inning of his no hitter and said "you know, when a pitcher has a no hitter, no one is supposed to talk to him about it during the game, so I'm not going to talk to you about your no-hitter"….No sooner did the Crimson Chirper hit the press then out came the shocking announcement that Ryan Braun "isn't perfect, and may have made some mistakes," rendering him useless to the Redbirds for the balance of 2013. While I don't think this event alone is the death knell for Jimmy based on Braun's mediocre performance year to date, it certainly doesn't help his cause. Let's face it, JB is going to finish second, and we all know it. He is Phil Mickelson at the US Open, the Buffalo Bills at the Super Bowl, and Dave Ernst in a two-man IQ contest. Many of us would enjoy seeing you take home the crown, James, but karma is a very complex thing and you are, after all, from Iowa.
If he does indeed finish second, then I would suggest that next year he resort to the "team name change" strategy that is working so well for everyone else (just look what has happened to the Chelsea Warriors, Blairly Breathing, and Lost in the Bronx squads if you don't think it works…by the way Chelsea, you better step up your game….I can screw up 8th place all by myself).
I'm just gonna throw out the "Jinxie Mickelson's" as a suggestion for Jimmy's 2014 name, with a logical mascot to tag along.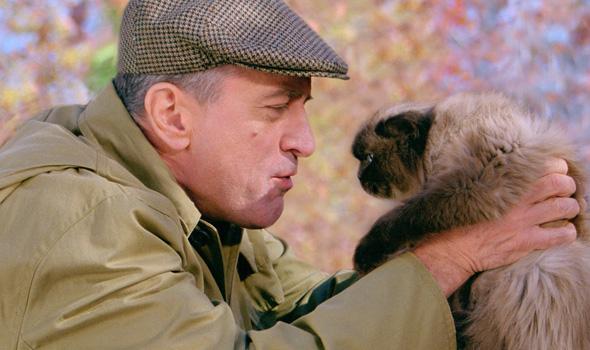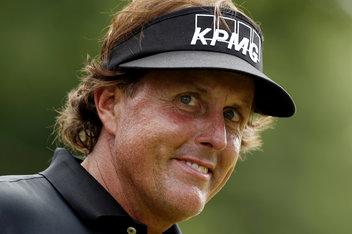 Speaking of Lyin' Braun, what an absolute fraud and disgrace. It's not so much that he cheated; I'd cheat to get a $122 million contract too. That's an easy risk/reward decision. What's mind boggling is the fact that once confronted, he went Lance Armstrong and vehemently denied all the charges, threw the sample tester under the bus, and said "it's about integrity, class, professionalism, blah blah blah, because that's who I am." He made a fool out of Aaron Rodgers as well as his teammates that backed him, but none more so than himself. I would like to see everyone's rank order of scoundrels among the following candidates: Ryan Braun, Pete Rose, Barry Bonds, Roger Clemens, Rafael Palmeiro, A Rod, Bill Clinton, Bernie Madoff, and Todd Helton (sorry Ted, I had to).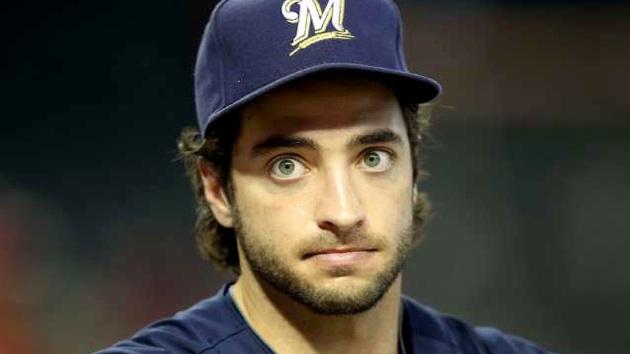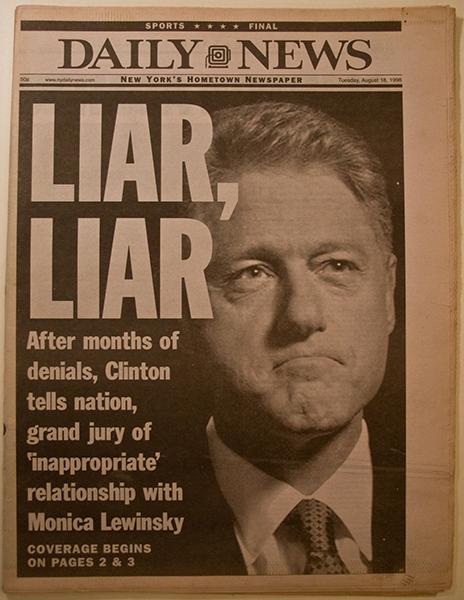 The penalty for Braun's transgressions is way too lenient…sitting out 65 games and bypassing $4.5 million dollars enables him to come back next year with this "put behind me" and start collecting lottery size checks again each month…sign me up for that penalty, especially when the Brewers suck this year. I do, however, get the sense that this is all part of a bigger plan to stick it to A Roid in even grander fashion, which sits just fine with me (sorry Mouse…not sure A Roid will ever play another inning of MLB).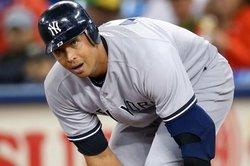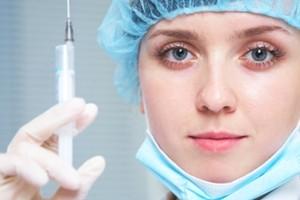 The first half of the season went by in a flurry, with a host of interesting story lines at the MLB level…
The Pirates are very much in contention, almost a certainty to finish with a winning record for the first time since finishing 96-66 in 1992, when Barry Bonds was MVP, Jim Leyland was Manager of the Year, and Shamu could go from first to third faster than anyone in the league. I have always had a hard time getting completely bought into McCutchen, but I am fully on board now. That dude is a player.

Chris Davis' power surge, and his goal to get to 62 homers to "break the record" as he sees it…I just hope he is clean…wondering if his recent power outage is in any way coincidental to the timing of the Braun thing.

Yasiel Puig bursting on to the scene and tearing it up with one of the best first months of all time, drawing comparisons to Bo Jackson, Roberto Clemente, and Scott Krause. And in case you were wondering, no, I don't have any regrets about dropping him on April 12 at 10:18 pm to pick up Zach McAllister…me thinks that right there was a Captain Morgan fueled transaction.

Bartolo Colon posting a sparkling 13-3 mark with a 2.52 ERA at age 40…..are you kidding me? He must have some very potent flaxseed oil. I thought once he gave up his wrestling career, he was finished. You can never convince me that he and Andre the Giant are not twins, separated at birth. His ERA this year is about a run and a half lower than his career average...I guess he has gotten "crafty" in his old age.
Pictures of ANDRE and Bartolo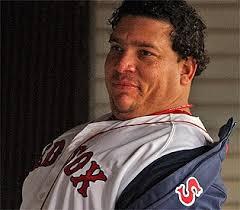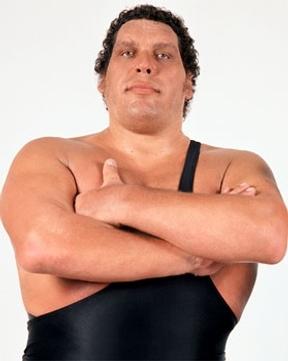 Maybe Bartolo is just lucky and the beneficiary of some obscure stat like BABIP (Batting Average of Balls in Play). These types of anomalies do happen. To verify, you need to look no further than our own Hot Stove League and the ratio of Wins to Quality Starts. By means of example, our reigning champion Curby is the equivalent of Bartolo (isn't that ironic). He has shown an uncanny knack of posting the W if his guy goes 6+ with a QS…specifically, as of this publication, he has posted 102 Quality Starts, and converted them into 86 wins, a staggering 84%.
On the other hand, Lost in the Bronx has posted 107 Quality starts, managing to turn them into 56 wins, a slick 52 % conversion rate. Based on a 10 point swing between the win and a loss, that's a 300 point swing based on 30 less wins. As the Possum has pointed out on more than one (40 to be exact) occasion, you have to have things go your way…..it clearly ain't happening in the Bronx.
Near as I can tell, the players listed below are the "doorknobs" of the 2013 Hot Stove League (everyone gets a turn). Which of you has had them on your team? C'mon, raise your hand…I'm sure…. no one cried when Old Yeller died????
Joe Blanton
Jason Kubel
Kevin Slowey
Josh Rutledge
Dennard Span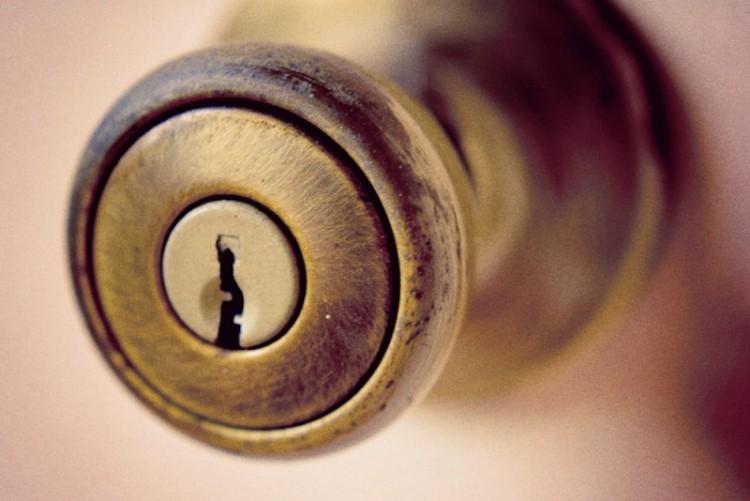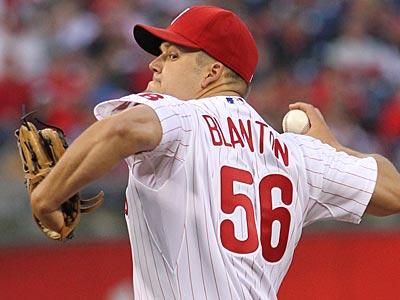 Five Guys that I will never have on my team:
1.) A Rod (A Hole)
2.) Ryan Braun (Fraud)
3.) Edinson Volquez (Likes to walk opposing #8 and #9 hitters, among others)
4.) Hiram Burgos (Check his stats on my team log)
5.) Chien Ming-Wang (same)
Five Favorite Minor League Team Names
1.) Montgomery Biscuits (Hey Butter Butter Swing)
2.) Clinton Lumber Kings (Somehow think of Bill Clinton bringing the wood)
3.) Savannah Sand Gnats (Maybe an affinity/similarity to Sandjigger)
4.) Lehigh Valley Iron Pigs (just like the sound of that one)
5.) Lansing Lug Nuts (alliteration)

Five Favorite Stadiums (only MLB Park I haven't been to is Citizen's Bank)
1.) Coors Field
2.) PNC Park
3.) AT&T Park
4.) Camden Yards
5.) Chase Field (With roof open…just too many good memories of watching a game in a stupor there)
Five Favorite 70's Bands
1.) Heart
2.) Boston
3.) Cars
4.) Led Zeppelin
5.) Queen (I know Scott always had a thing for Freddie Mercury)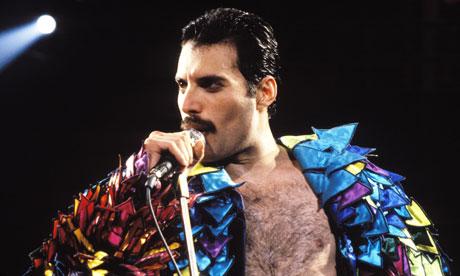 Five best College nicknames
1.) Manhattan Jaspers
2.) UC Santa Cruz Banana Slugs
3.) Mississippi Valley State Delta Devils
4.) Campbell U Fighting Camels
5.) SLU Billikens

Finally, I was cleaning out my office the other day when I ran across a file that contained some photos I had saved from previous HSL outings. These "rare, never seen before" action shots might jog a few memories for you boys…enjoy, and best of luck the rest of the way!!
Bob and Denny's endurance is tested by the
pregame festivities at Murphy's Bleachers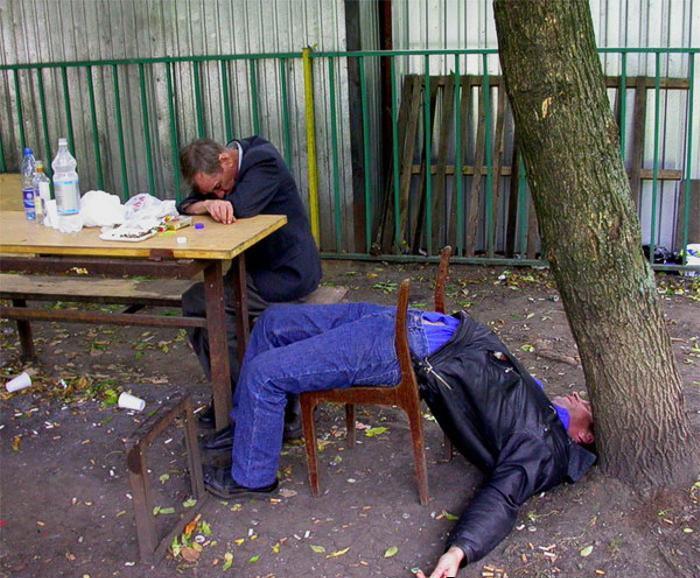 The walk back to the hotel in Minneapolis presented
Shamu with a golden opportunity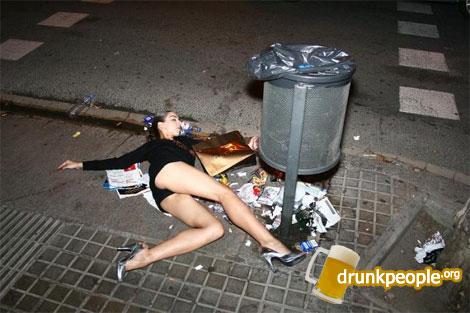 Stretch's infamous foray into the restroom in South Beach
caused the rest of the HSL crew to scurry out of the facility without him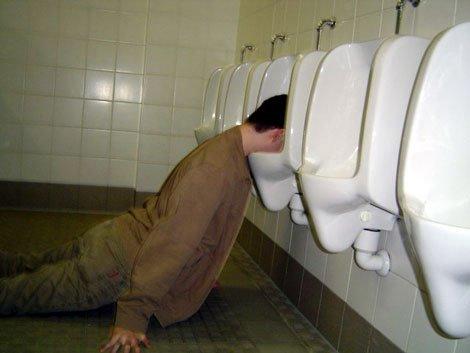 We were all wondering what happened in Detroit when we left
Stretch behind with his buddy…I don't recall this being discussed
over the gourmet breakfast the next morning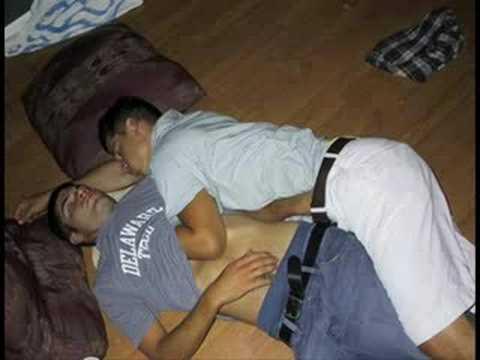 One too many French beers will do it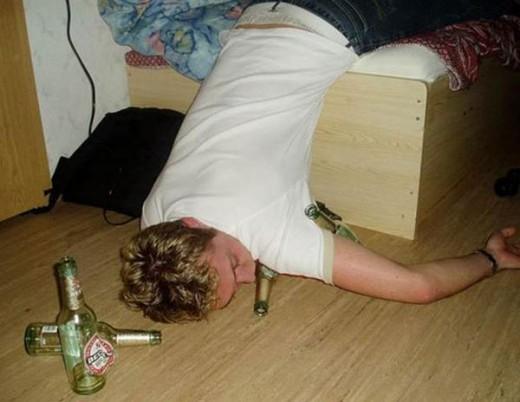 Actual footage from the "Curby" incident in San Diego