Men:
With blizzard conditions zeroing in on the metro area, I thought I would put out a very short FTB to take my mind off the impending blast of winter weather.
Our Draft is now only 30 days away, and so it is time to crack open the baseball magazines and reference guides and get to work. It will be interesting to see how our first Draft not in the Pansing Hogan War Room in about 27 years shakes out. I am hoping against hope that I will still have B.T. seated immediately to my left, and Possum a safe distance away from me to my right. Change is hard, and getting harder all the time.
Opening Day for the Mount Michael Knights is Thursday, March 14, 2013, in Nebraska City against the Pioneers. First pitch is set for 4:30 p.m. No word yet on whether young Wilbur will be starting on the bump or at 1st sack, but I imagine that it will be one or the other.
And speaking of my young hurler, Will and I are slated to head to Raleigh for a visit to Duke University on March 4, his first official college visit. To our great good fortune, the Blue Devil 9 just so happen to be playing Towson on Sunday, March 3, at the nearby home of the Durham Bulls, and we have every intention of being in attendance. This is a minor league stadium that is high on my bucket list, but which I have not yet had a chance to visit. I will report back on my impressions.
Book Report: Charlie Wilsonís War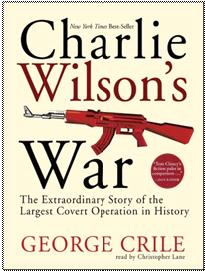 Many or most of you have probably seen the movie Charlie Wilsonís War, starring Tom Hanks and Seymour Hoffman, but if you havenít read the book by George Crile, you are selling yourself short. I just finished reading this marvelous tale of intrigue, politics and sex, and it is indeed a page-turner. Until reading this book, I had absolutely no idea of the amount of money that was committed by the United States to fund and arm the Afghan rebels in their thirteen-year occupation by and war with the Soviet Red Army. And from reading the book, I have a much better understanding of why so many people from that region of the world hate the United States of Americaóthey believe that we absolutely turned our backs on them after they fought this surrogate war against Communism for us.
I recently ran into a couple of lawyers from East Texas when I was at the national ABOTA convention in St. Pete, and they were represented by Charlie Wilson for many years and confirmed the image of him in the book as a playboy/party-hound-turned-American-hero.
This book is a great read. I heartily recommend it.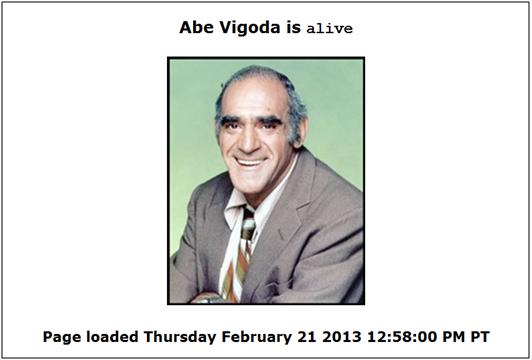 Iím not sure that this will matter to anyone else, but if you can believe it, TV actor Abe Vigoda (Fish on Barney Miller) is still alive. I know. He seemed like he was 95 years old when he was on Barney Miller twenty years ago. However, according to my recent visit to his death watch website, AbeVigoda.com, Abe will turn 92 years old on February 24, this upcoming Sunday. So there you go. Happy Birthday, Abe!
* * * * * *
Good luck in your preparations for the Draft. See you soon in Scottsdale.
Skipper
Our 504th edition