Gentlemen:
Happy New Year from the staff of From the Bullpen! It is always a time of pride and pleasure when we publish our first issue of the new year, with our new masthead design courtesy this year of Brother Screech, with a few tweaks by our FTB Webmaster. You will of course recognize the photo selected by Screech, the infamous Bucky Dent moment when he took Mike Torrez downtown to catapult the Yankees past the Red Sox in 1978.
I had the highest of hopes for providing you with a conclusion of our previous partial analysis of the making of Screech's Beautific Butterfly team that won its first ever HSL Campaign, but work, the kids, the holiday season, the Wedding, the Honeymoon and general apathy intervened and prevented me from being able to complete the sort of in-depth analysis that is befitting of this grand organ, so I have pulled the plug on the project and you will have to endure without it. Sorry, Screech. No reflection on you. And it has nothing to do with you stiffing me at the Wedding Reception.
So, with that said, just a few tidbits of information for all of you to ponder between now and our Winter Meeting this Saturday night, in no particular order of importance:
In the final edition of 2014, posted on October 30, we listed a little bit of information about the first ten players drafted by Screech for his championship team, from Eduardo Encarnación in the 1st round to Michael Brantley in the 10th. Unless my iPhone calculator is wildly malfunctioning, the total, gross points scored by these 10 players for the entire season amounted to 4,442 points. If you double this total to reflect the 20 players that are contained on each team's starting roster each night, this would amount to 8,884 points for the Monarchs. However, his team ended up scoring 12,564.9 points for the season. So, unless I am completely off-base, one has to conclude that Screech had one helluva productive Draft from Round 11 on, and/or played the free agent wire expertly and/or managed the bejesus out of his team during the course of the season. Caps off to Our Man Screech for his historic performance in 2014.
Screech enters the HSL Winners' Circle (see updated link on the website) for the first time since going from a team co-owner to solo practitioner in 2007. Last year was his team's second finish in the money, to go with his bridesmaid finish in 2008. From 2007 to 2014, the Monarchs have gone from 6th to 2nd, then 5th, then 4th, down to 7th in the Lower Division, back up to 5th in 2012, all the way down to 9th in 2013, and then up eight rungs to their crowning achievement in 2014.
For the Wahoos, who finished in 2nd last season, this was their fifth finish in the runner-up position, together with their No. 2 runs in 1988, 1989, 2006 and 2012. This is the Wahoos' fourteenth finish "in the money" in 30 years of competition, a laudable body of work by our Brother Possum.
For the Chiefs, who finished the season in 3rd, this was their third finish in the No. 3 hole, together with 1994 and 2012. This was the Chiefs' twelfth in-the-money finish in 30 years of play, also an impressive accomplishment. Moreover, this was the sixth consecutive year that the Chiefs have finished in the money, after 2nd place finishes in 2009 and 2010, a championship in 2011, a 3rd place finish in 2012, and a championship in 2013. An incredible run. I want to be B.T.
At the other end of the spectrum, the Senators finally scratched and clawed their way out of the 13th place cellar spot after finishing there in four out of the last five seasons, being supplanted by the "surviving on life support" franchise formerly known as the Mudhens and Skipjacks. Finishing in the Lower Division for the eighth time in the nine years since Garrett's team last won a championship (2005), the Chelsea Warriors have landed in the lowest-ever finish position for this once proud franchise, thirteenth out of thirteen. This in spite of a bold proclamation made by Bender just last September that, "I will never finish in last place, behind Skipper," words that will now live in infamy.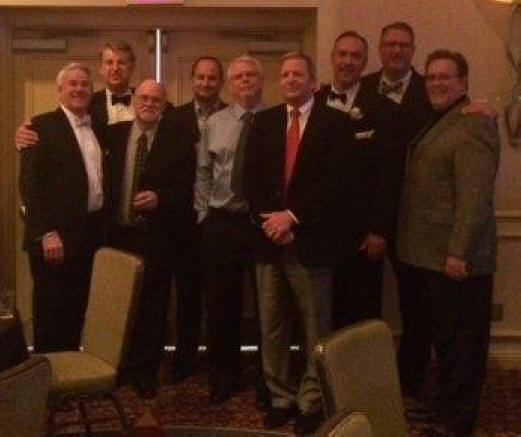 The HSL Boys Celebrate One of Their Own
Thanks to all of you who helped us celebrate our wedding at the New Year's Eve bash at the Marriott. I hope you all had as much fun as I did. I know most of you drank a whole lot more than I did—I can show you the bar tab! Thanks to Magpie, the above is a photo of all of the HSL boys who were still in attendance as the clock neared midnight, after Possum and Shamu turned into pumpkins.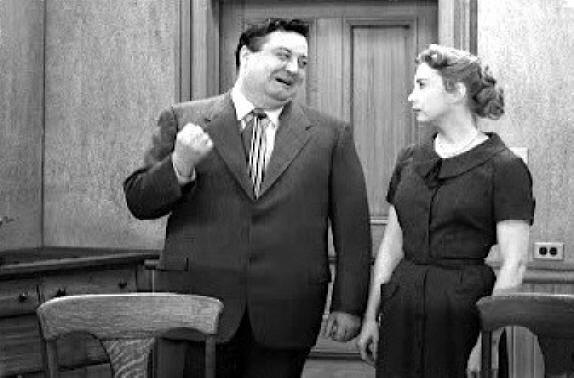 "To the moon, Alice!"
I think most of you know that Michele and I flew to the Dominican Republic for our Honeymoon a couple of days after our wedding and reception. Not that I am asking for any of the prurient details, but I would venture to say that none of you had a honeymoon experience quite like we did. Here's the Reader's Digest version:
| | |
| --- | --- |
| * | Skipper falls ill to the Black Plague (just now recovering fully) hours before their 4:30 a.m. Saturday morning drive to the airport. |
| * | Bride and groom fly into the wrong airport (Punta Cana) in the D.R. (I know what you're thinking, and no, I did not make the travel arrangements). |
| * | Newlyweds learn that there are no domestic flights to the correct airport (Puerto Plata), are advised not to make the 7-hour drive to their all-inclusive resort in the dark on their own. |
| * | New couple learns that all Punta Cana resorts are booked solid during resort season, from new friend "Mr. Ed, the sad-eyed Mexican," who arranges for two nights at a "bed and brothel" at $32 per night. |
| * | On Monday, Duo hires Juan Carlos to take them in his taxi to the village of Santa Ana, 45 minutes away, for a beisbol game, only to have his transmission go out halfway there. |
| * | Dave and Michele are transferred over to Juan Carlos' friend Luis' taxi (in pitch blackness, on a deserted and menacing highway exit) which drove them the rest of the way to the game, just in time for the start of the 7th inning (Juan Carlos told them the game started at 7:00 p.m., but it actually started at 5:30 p.m.). |
| * | The bride and groom are transferred into the trustworthy hands of Luis' friend Mateo, who spoke not a word of the English language, but who escorted the white-faced newlyweds into the game, where they saw the final three innings of the Aguilas' 4-1 victory over the hometown Toros, with Manny Ramirez leading the way for the winning Aguilas. |
| * | Rode back home to the Hotel from Hell with Mateo and three of his non-English-speaking friends. |
| * | Signed up to buy a timeshare at the posh resort that Mr. Ed was able to get them into beginning on Monday, their third day in the D.R. |
| * | Were visited by the D.R. equivalent of Montezuma's Revenge. |
| * | Decided to exercise their 5-day window for cancelling the timeshare contract, resulting in an immediate eviction from our resort, contrary to all previous assurances from the prevaricating timeshare sales people. |
| * | Spent the next three days of their honeymoon in Charlotte, North Carolina, licking their wounds, going to multiple movies (Top 5, The Gambler, Selma), watching every episode ever of Two and a Half Men, ordering room service, and visiting the NASCAR Hall of Fame. |
So there you have it. Not exactly the honeymoon we had planned on, but a great test of our wedding vow "for better or worse" that we passed with flying colors. And we got to see Manny Ramirez play in a beisbol game in the Domican Republic, so there's that.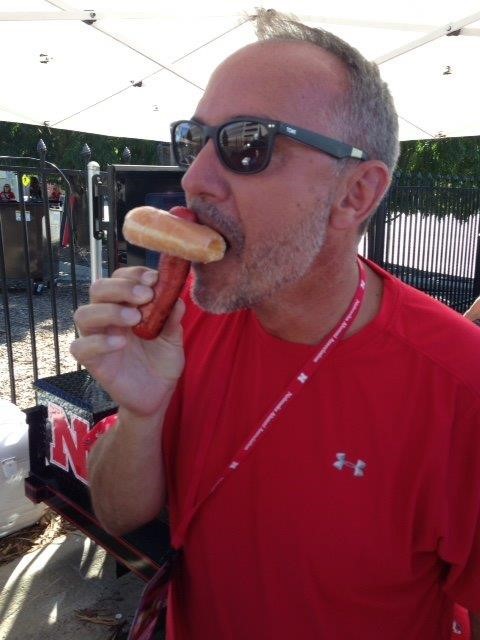 While looking on my cell phone for photographs of the wedding reception, I found the above picture of our beloved B.T. at one of our Husker tailgates this season, which is simply too good not to share. Don't tell me that this guy doesn't paddle his own canoe.
A final reminder that we will meet at Johnny's Italian Steakhouse at Village Pointe in West Omaha (305 N. 170th St., Omaha, NE 68118) at 7 p.m. for a delicious steak dinner in honor of Screech and his first Hot Stove League Championship, followed by a retreat to the Ernst rental house (19912 Mason Street) for more libations, snacks, stories and cards, for all that are interested.
And here is yet another reminder that our 31st Annual Hot Stove League Draft will take place on Saturday, March 28, at the Pansing Hogan Ernst & Bachman War Room, with the starting time to be announced. Get ready.
In closing, thanks to all of you for another great 2014 Campaign, and the promise of yet another great season of competition among the best group of guys in the whole dang world in this upcoming 2015 season. See you on Saturday!
Skipper