A key to a winning ball club is positional flexibility and depth. The HSL has that in spades. This week, Mitch is unable to get his FTB done. . . , but like a vintage Joe Maddon team, I can plug into Mitch's spot in the lineup and hopefully provide a few quality at bats with this on the fly FTB piece.
This week will mark the halfway point of the MLB and HSL season.
Rather than waste a ton of FTB space with a lengthy recitation of the current standings and individual player point totals and leaders, who's hot, etc., (you all can look that stuff up on your own, you don't need me to cut and paste it, most of it is misleading because the standings and "who's hot" over a couple weeks changes every day), I will just note that at the half way point, things are as follows:
Cubs and Wahoos are battling it out for first.

Tigers, Bombers, Blues, Jacks, and Bums are bunched in the hunt for third.

Chiefs, Monarchs, Senators, Bears, Redbirds, and Tribe are in a scrum to lead the lower division/avoid the cellar.
The second half promises to be fun and exciting. It's baseball. What else would you expect?
Four things, to me, will determine how the standings end up (beside the obvious "whoever ends up with the most points will win." Duh):
Injuries. Injuries have a huge impact on MLB baseball, and the effect is magnified in the HSL, where it is harder to replace top talent that goes down with significant injuries (because the overall talent pool is higher than in MLB). If your stud gets hurt in the HSL, the points lost between your stud and his replacement are material, and the effect can be devastating. If the injuries multiply, the effects are exponential, not additive.

Mean reversion (negative) – players that have overachieved relative to career norms can be expected to experience mean reversion. Among the current top 50 hitters, I'd argue that the following have had first halves significantly more productive than their established career norms: Ian Kinsler, Daniel Murphy, Trevor Story (went for X-rays today – broken hand?), Marcel Ozuna, Ben Zobrist, Jake Lamb, Gregory Polanco, Mark Trumbo, Jay Bruce, Jean Segura, Michael Saunders, Jonathan Villar, and Aledmys Diaz. They are all solid players, but their first half performances are likely well ahead of anything any of the HSL managers expected on draft day. To win the HSL, you usually need one or two breakout, career performances . . .how well this group can maintain their first half production will have a meaningful impact on the final standings. Among pitchers, Julio Teheran, Steven Wright, Colby Lewis, Drew Pomeranz, and Tyler Chatwood have done a lot better than one might have reasonably expected on draft day . . .

Mean reversion (positive) – the opposite group would be "good players who have not performed to their established career norms" – if players in this group improve toward their true and established career levels, their HSL teams should improve accordingly: Jose Abreu, Bryce Harper, Andrew McCutcheon, Buster Posey, Adrian Gonzalez, Troy Tulowitzki, and Hunter Pence (injured). The first four in particular would appear to be solid bets to have good second halves given their career norms are a lot better than they have produced in the first half. Pitchers in this bucket would include Felix Hernandez, Matt Harvey, Hisashi Iwakuma, Yordano Ventura, Dallas Keuchel (defending AL Cy Young winner) and Chris Archer are notable disappointments that have tons of skills . . . .and would seem to be good bets for second half improvement.

Hitting. It is all about hitting. You hit, you win.
Miscellany
"God Save the Queen"
The British citizens voted "to leave" the EU. This has caused some disruption in the capital markets. Art not only imitates life, it sometimes predicts it. The Sex Pistols got it right 40 years ago with this classic:
https://www.youtube.com/watch?v=bC4RFY8vtuM
"God Save the Queen . . .we mean it man . . . .there's no future

. . . and England's burning . . . "
That's right . . . leave the EU, and there IS no future for Britain. Democracy can be a bitch.
(and in case you think it's about "being right" as opposed to "having the right marketing message", think again. The Sex Pistols burned bright for a few years, and then disappeared into the discount bin at Homer's. Meanwhile, the Clash enjoyed huge commercial success and popular acceptance, and why not? They have the best album cover of all time, shown below):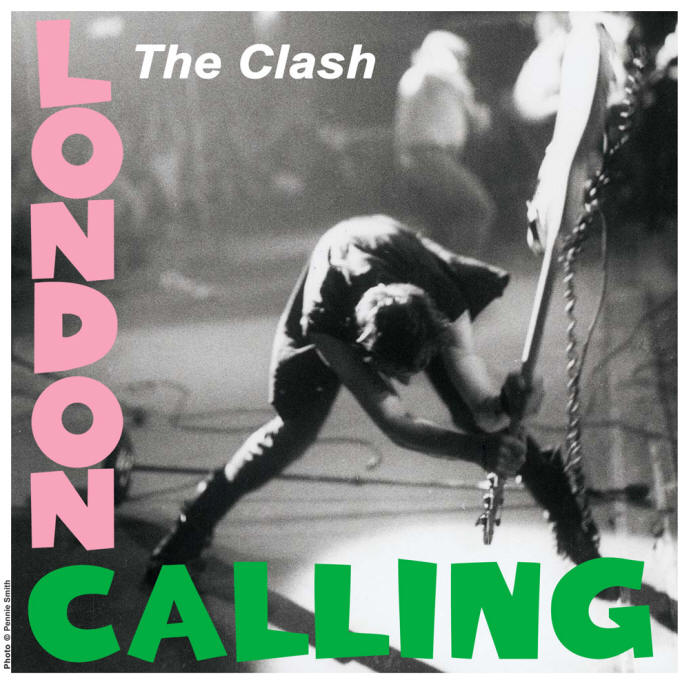 The Clash --- good music, better marketing.
The Sex Pistols – great music, spot on message.
Long live rock. The U.K. post Brexit???
"Clint Hurdle"
The HSL trip this year is "Pittsburgh." The Pirates are managed by one-time first round pick but journeyman player Clint Hurdle. Hurdle is my favorite MLB manager. He is a better person than he is a manager, and that is saying something. Clint recently won his 1,000th MLB game as a manager, and is the only manager to 1) take the Rockies to the World Series, and 2) lead the moribund Pirates organization to a winning season since the early 1990's – the longest stretch of futility in MLB over that period of time.
The Pirates renaissance is explored in the recent book "Big Data Baseball" by Travis Sawchik. "Big Data Baseball" is in my view the best baseball book since Moneyball came out in 2003. The book explores how Hurdle successfully led and managed a seismic change in how the Pirates approached the task of putting a winning team on the field. We all know how hard it is to win ONE MLB game (how many times have we watched a "sure win" for one of our pitchers end up in a bitter defeat???). Big Data is a GREAT read, both from a baseball standpoint, but also from the perspective of how hard change is to implement, and how important culture is in defining organizational success.
Hurdle has Omaha connections – he played here while in the Royals' organization. Hurdle is about people, and about doing things the right way. He has two daily email lists --- and the list of people on his emails is impressive. Hurdle welcomes anyone interested to receive his emails --- his email is Clint.Hurdle@Pirates.com. He answers EVERY email, usually with clever wit. I would commend you to email him and get on his email lists. One email is a daily devotional. The other is an email that addresses "personal development and managing people/culture." I have learned a lot from his emails and look forward to Clint's insights every morning.
Clint is a person who is making the world a better place, one person at a time, EVERY day. He is a star.
"We Are Family"
As I write this, the Pirates are playing the Dodgers on Sunday Night Baseball. The Pirates are rocking the second worst baseball unis in baseball history (the worst are the Padre's late '70's brown and yellow fashion Hindenburgs): the "We Are Family" bright yellow and black get-ups of the Stargell-led late '70's Pirates.
The uni's suck, but the message is dead on: We ARE Family, and family is what is most important. We can choose our friends, but we are dealt our families.
I am blessed to have remarkable and amazing families: my own family, my church family, my HSL family, my work family . . .the list goes on and on.
The past two weekends, I was fortunate to spend with 1) my son Max (he rarely gets to Omaha), playing in the OCC-member guest golf tournament (72 holes over 3 days), and 2) this weekend, Taylor, my middle child, was in town from Denver for the CWS. During some down time, I asked Tay what she would like to do. She said "let's go hit!!" Tay could rake in high school, and she and her roommate Jay still hit in the cages in Denver. So on Saturday morning, Jay, Tay and I ventured out to UBA (I'd never been) to take some hacks. We hit in the 70 mph cage, and Tay, using a men's bat, hit line drive after line drive.
Coincidentally, Curt Shockey, who was the hitting coach at Westside when Max played there, walked by. Ironically, I had mentioned "Shockey" to Jay earlier that morning when he and I were talking about the mental part of hitting (while scoring Dunkin Donuts). Shockey makes good hitters better, and he excels at getting hitters to be positive through focusing on the mental side of hitting. We had a great chat outside the cages, and it was memorable: time spent with my daughter, hitting, and talking hitting with one of the best hitting coaches Nebraska has ever had. Shockey's Bell West Legion team is 27-3 so far this summer . . .Hitting with the kids was incredible fun, and such a blessing. Baseball transcends and bonds families. We spent the afternoon watching Arizona hammer Okie State at TD. It was an all-time great baseball day . . . . .
I also ran into some extended family members at the CWS last Wednesday night: Joe and Will Ernst. It was fun to catch up with those boys and talk baseball in the outfield concourse at TD Ameritrade. We are blessed to have great kids, and those kids are blessed to have a baseball family lineage, and the values and experiences that they will share with their kids . . . .
Meanwhile, Kuhl beats Kershaw tonight. THAT is SO baseball. (Says here Chuck will acquire and drop Kuhl this week, if Denny doesn't beat him to it).
The Second Half
As we look to the second half, here's what's up:
Do something nice for someone else every day
Stay positive
Be thankful for everything
It is all about hitting
Over/Under on total Chuck transactions: 195
Discipline trumps conviction
Know that, eventually, the NL will have the DH, and baseball will be better for it
Look for your pitch and put a great swing on it
Think Forward
It is incredibly hard to win one major league baseball game
Zero birdie putts that are short become birdies
Jake Lamb
1 Samuel 14
TB