Brethren:
Welcome to another edition of From the Bullpen, the official organ of the Hot Stove League of Eastern Nebraska, now in its 31st year of publication.
PARKS AND RECREATION
There may be nothing I enjoy more during January and February than planning out my ballpark visits for the coming season. Already on my calendar for March 1 is a visit to a Cactus League game at Goodyear Stadium, the Spring Training home of the Cleveland Indians, and on April 13 I have every intention of being in attendance at a Birmingham Barons game at Regions Field when I am down in that vicinity for a deposition. If things work out just right, I might just meander over to the Palmetto State to try to catch a game in Greenville or Columbia or some other fetching southern venue. Later in the month, while in northern California for a deposition of an ophthalmologist, I might just make it over to Modesto, about an hour inland, to watch the hometown Nuts take on the Bakersfield Blaze.
And that's just March and April. With the number of out-of-state expert witness depositions that are on the horizon for this summer, I plan to be reporting on a whole host of Minor League green cathedrals across this magnificent country. Lucky me. Well, it's not entirely luck.
Which reminds me. Linda pointed out the other day that I never did report in the league rag on our great Northwest adventure of a couple of years back, during which Michele and I visited three state capitals—to knock those off my list—and three Minor League ballparks, so here is a CliffNotes version of our splendid junket to the Northwest:
SALT LAKE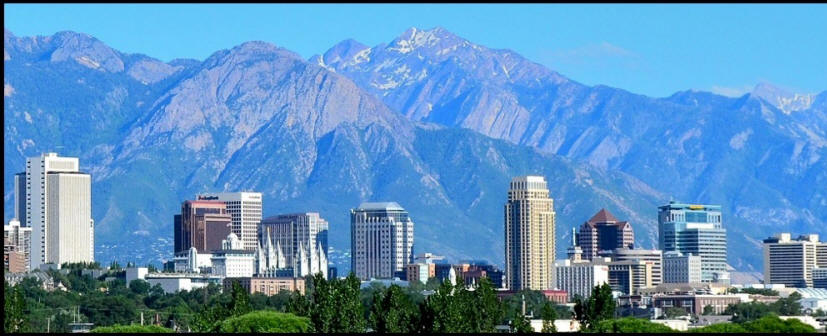 We flew into Salt Lake as our jumping off point for our adventure, because I had not yet seen the state capitol of the Beehive State. I had attempted this capitol visit once before on a deposition trip to Salt Lake, but learned after arriving on the grounds that it was closed for renovation. Who would've thought. In any event, the Utah capitol is a glorious edifice, one of the most beautiful capitol buildings in which I have been. Pictured below, the capitol was completed in 1916 and completely renovated from 2004-2008. Other fun facts include:
| | |
| --- | --- |
| * | The architectural style is neoclassic revival, Corinthian style, designed by architect Richard K.A. Kletting. |
| * | The initial cost to build the structure was $2.7 million, and the renovation cost roughly ninety years later was $260 million. $2.7 million in 2015 would be the equivalent of $60,000,000. And conversely, $260 million in 1916 would have been the equivalent of $11,700,000. |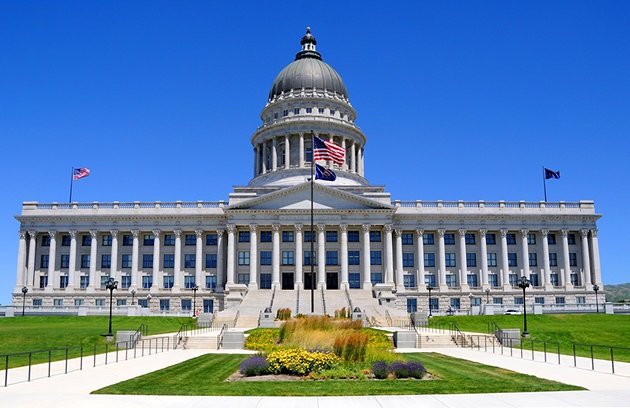 The view of downtown Salt Lake from Capitol Hill was Magnifico.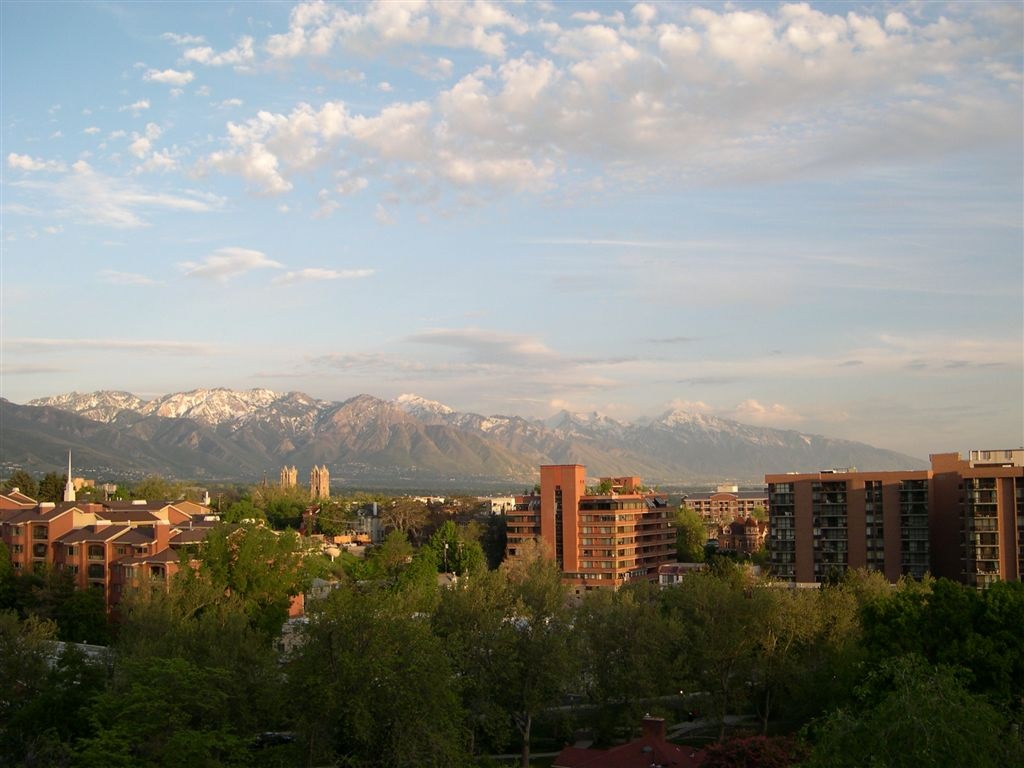 But now, on to Potatoland.
After our self-guided tour of the capitol in Salt Lake City, we hit the road going north on I-15 and then west on I-84 toward Boise, a not inconsiderable drive. Michele's favorite line from our visit to the Gem State was, "Idaho? No, 'You Da Ho!'" Cracked me up every time.
BOISE
Once in Boise, we had to hustle over to the state capitol building to tour it before it closed for the day, in order to stay on track for our plan to knock off three state capitals in two days. The capitol building in Boise seemed smaller and much less impressive than its counterpart in Salt Lake, but still worth a visit. Pictured below, the Idaho state capitol was opened for business in 1912. The photo makes it seem much more majestic than I remember it.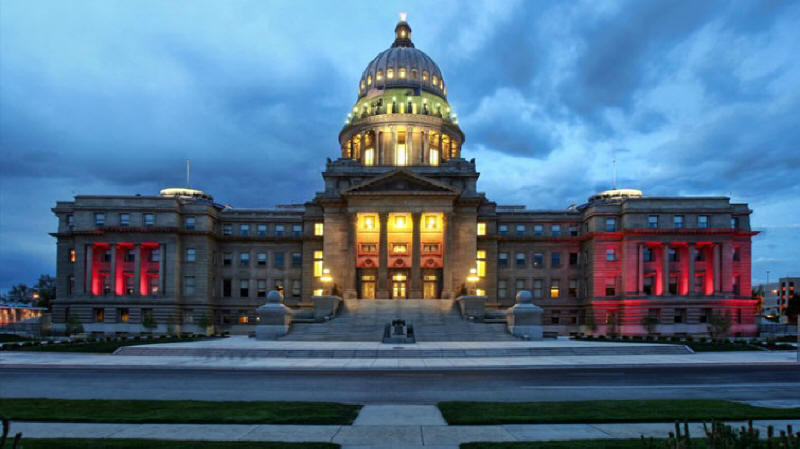 BOISE BASEBALL
After checking into our hotel in Boise, we ventured over to Memorial Stadium to watch a game between the Boise Hawks and the visiting Eugene Emeralds. While not the most breathtaking ballpark in the world, Memorial Stadium has a very hospitable feel to it, and it is not a difficult place to find an adult beverage or six. Although details are fuzzy, to the best of our belief, we watched the Boise Hawks dispatch the visiting Eugene Emeralds by the tally of 8-3, and then it was back to our hotel for an early bed check in preparation for the lengthy next leg of our journey.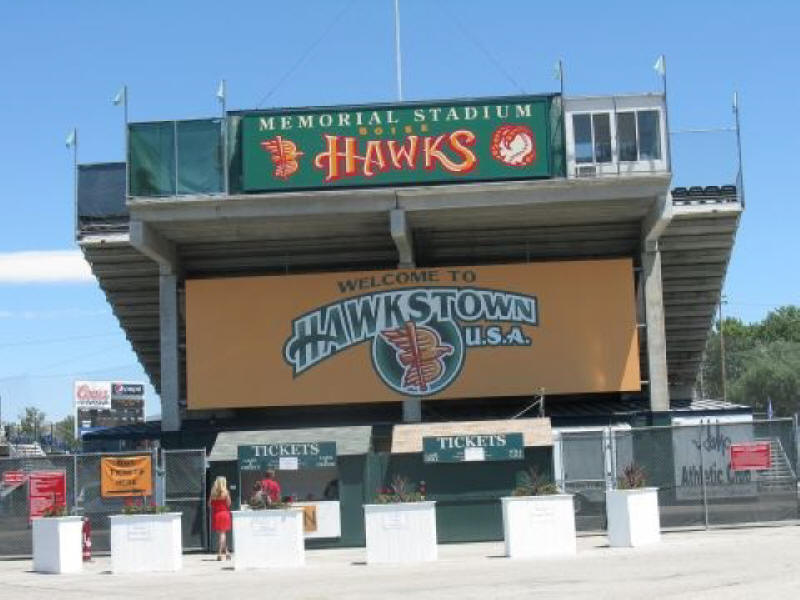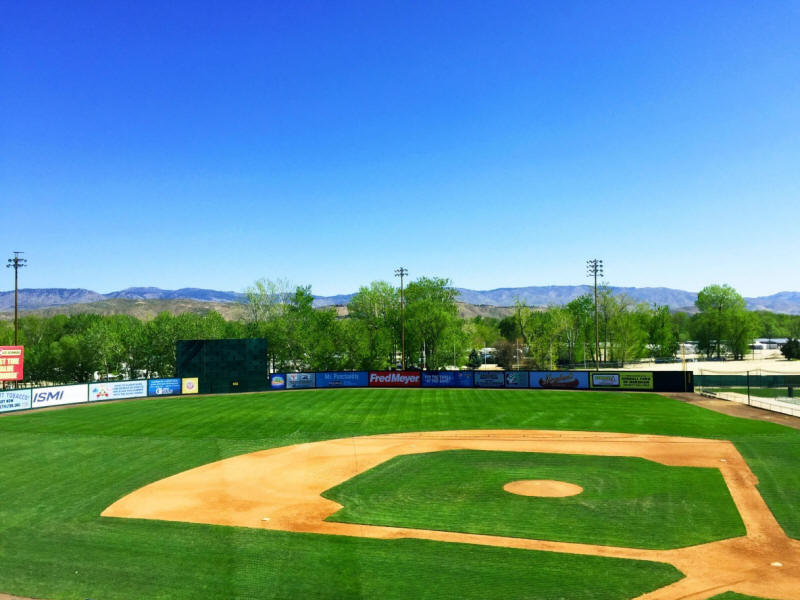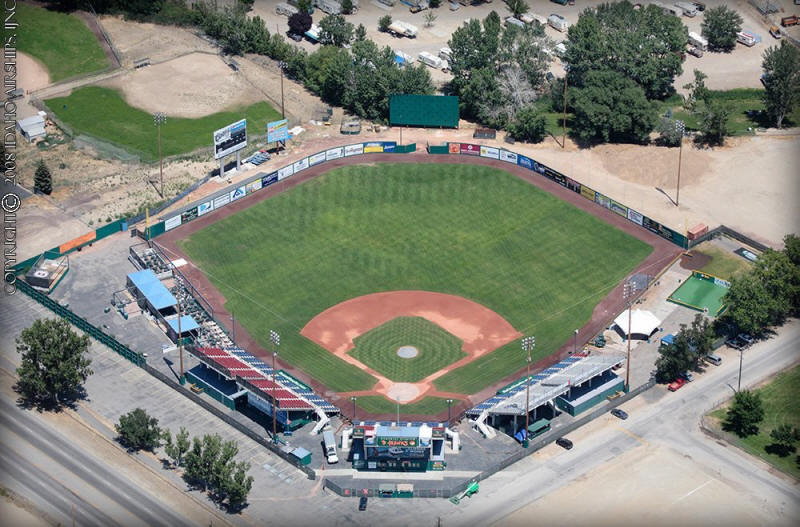 The following morning we arose early and hopped in our sporty rental van* and began making our way across Southern Idaho toward Helena, Montana. We must have passed a couple of hundred potato farms on the way, and then encountered the smoke of the wildfire that was consuming much of Idaho's timber at that time, forcing a slight change in our driving plans. Somewhere along the way, we encountered some of the funkiest terrain this side of the moon, which is apparently a much-hyped tourist attraction.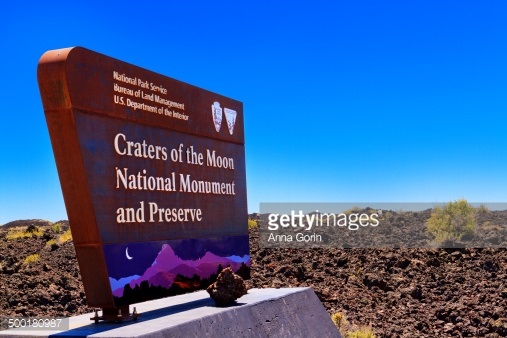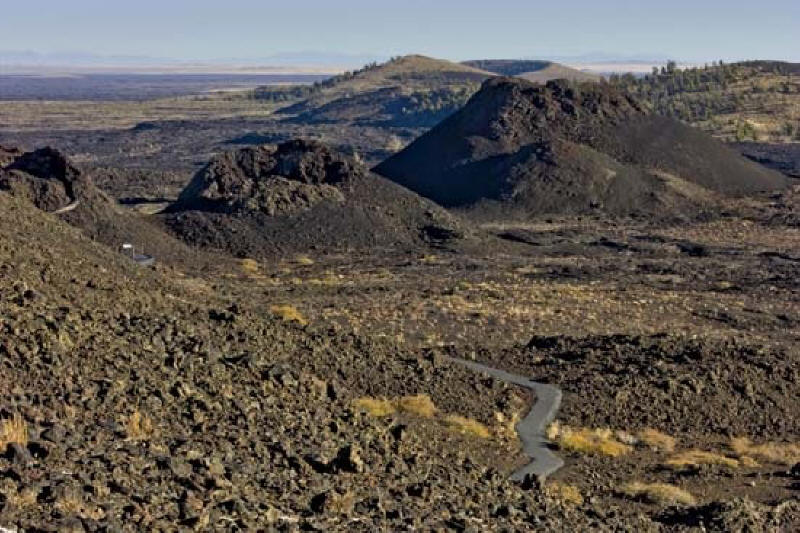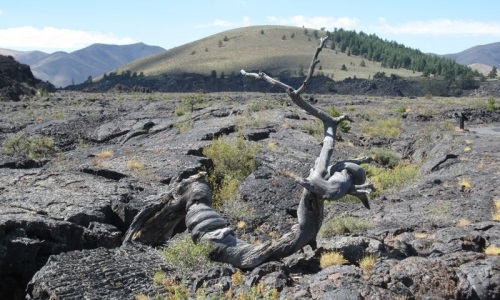 Okay, this whole trip recap is going on far too long, so we will pick up the pace. Next we arrived in Helena and its capitol looked like this: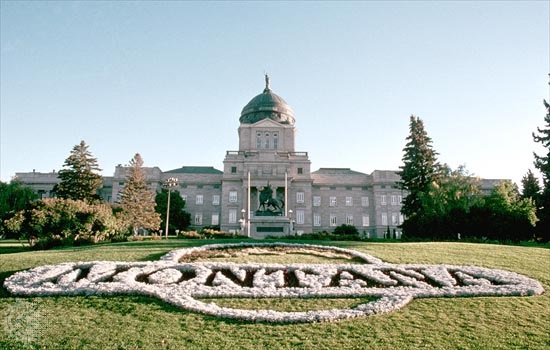 Then, we went to a baseball game between the Helena Brewers and the Orum Owls in a Pioneer League game at Kindrick Legion Field, which looks like this: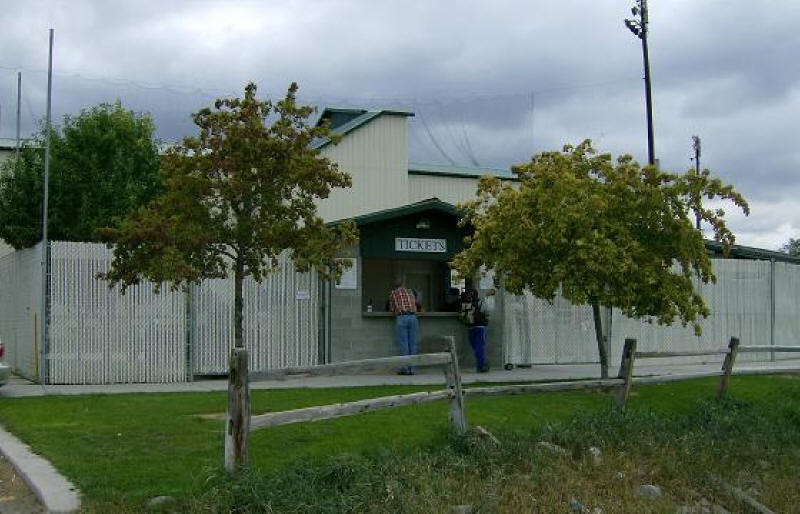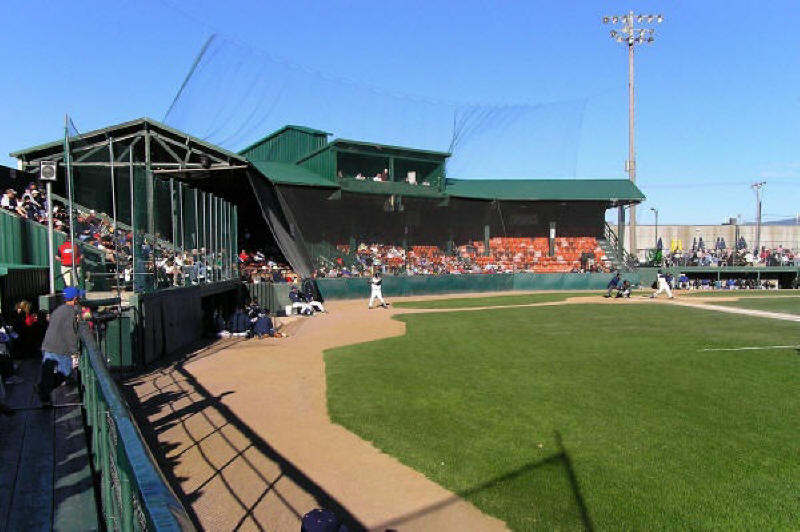 Correct, it is not much to look at. But they serve icy cold beer, so there is that.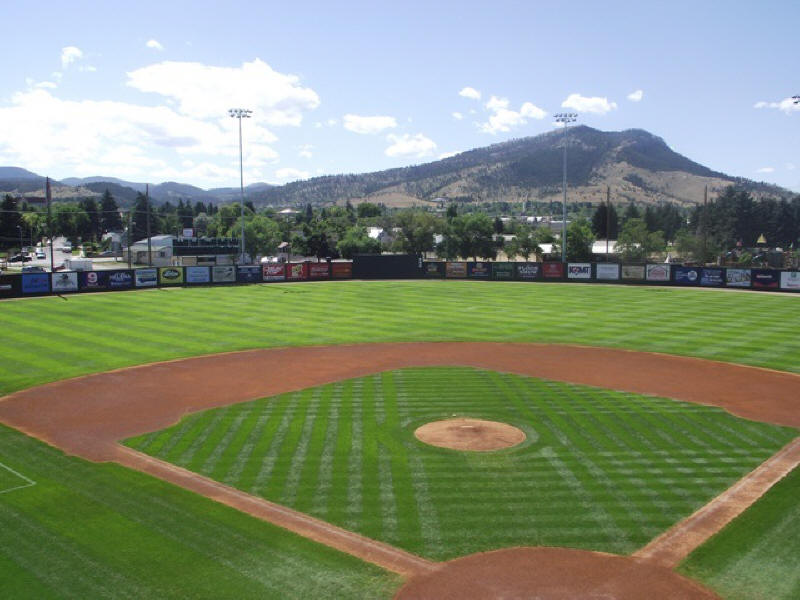 The most remarkable thing about Kindrick Legion Field is that they had hung on an interior wall a couple of giant posters of former Helena Brewers who had made it on to the Major Leagues, and one of them had clearly been taken down. Guess who?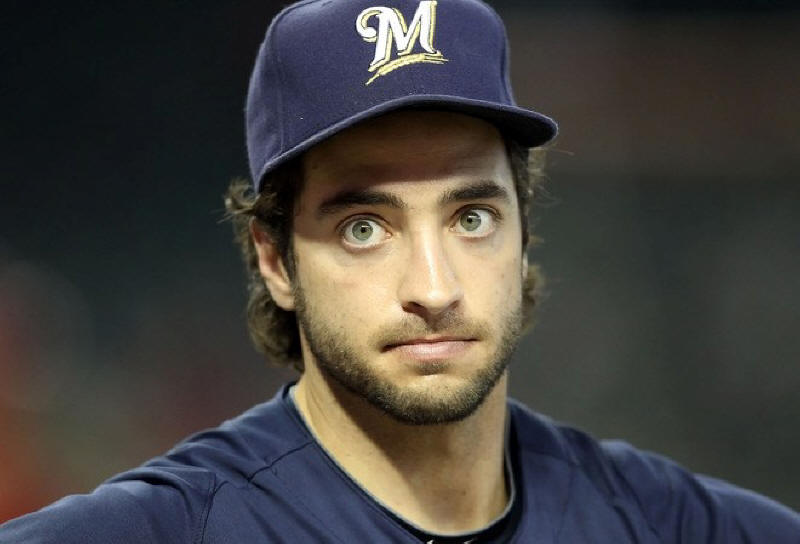 The pictures below are of Ryan Braun's wife. Do we think he even cares if his poster was taken down in Helena? Just saying.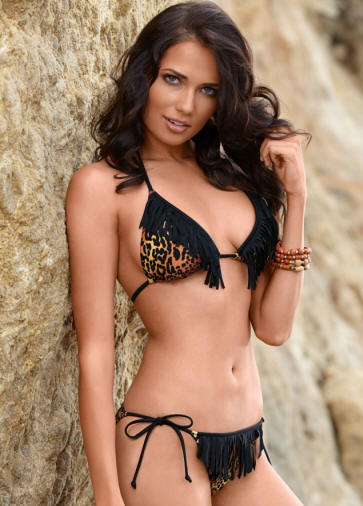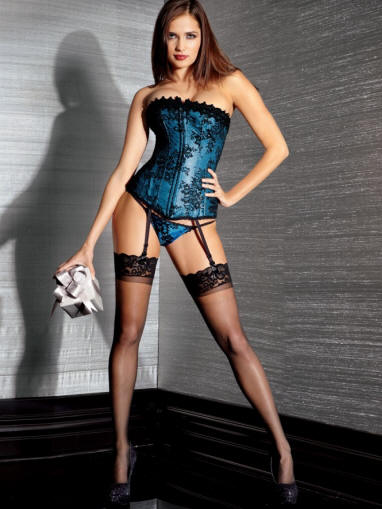 After seeing the Brewers spank the Owls by the score of 12-7, we decamped to our Bed and Breakfast in Helena for a good night's sleep before embarking on the tail end of our adventure.
GLACIER NATIONAL PARK
After departing Helena, we headed north and west to Glacier National Park, and as we pulled into the area, I saw a sign advertising helicopter rides and remembered that one of my law partners had helicoptered across the Glaciers a few years ago and raved about the adventure. So we pulled over and ponied up the fee for the two of us to take a helicopter tour in a Viet Nam or perhaps Korean War era helicopter with a pilot of the same vintage. For the next hour, he whisked us across the Glaciers for one of the most thrilling and scenic experiences anywhere, and so if any of you ever make it to the Glacier National Park, I heartily recommend that you look up "Bud" (he may be in his 80s by now) and go up in his whirlybird for a spin. If you survive it, you will never forget it.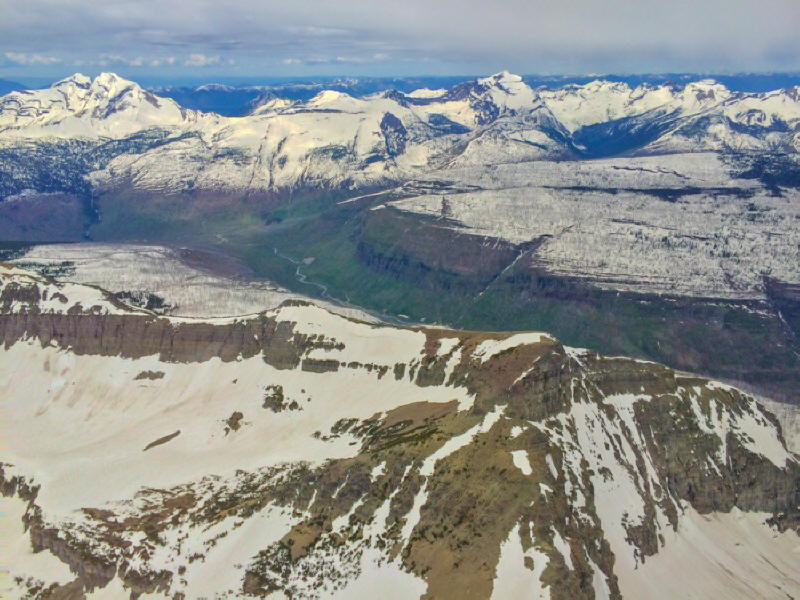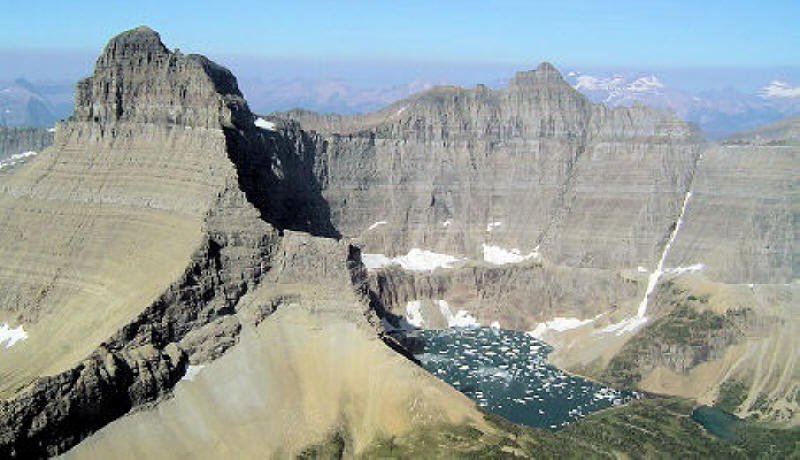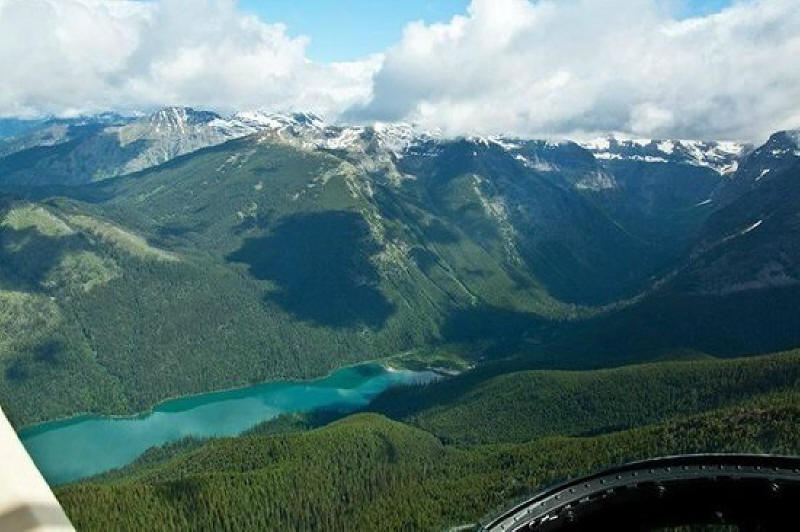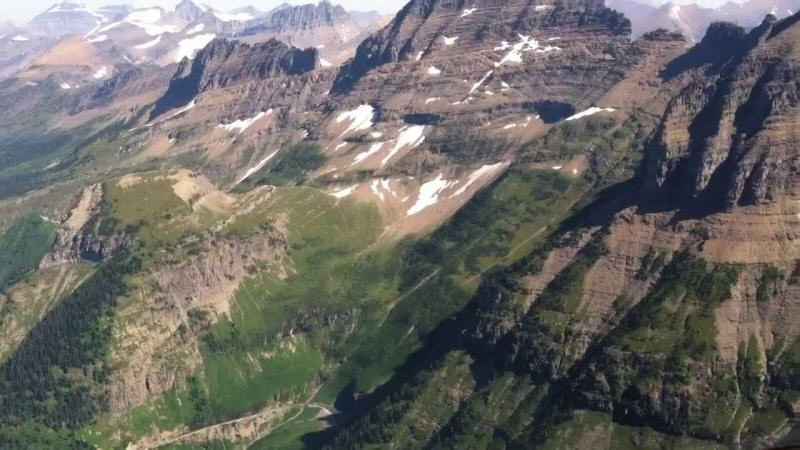 THE PART WHERE THE
NEVER-ENDING STORY FINALLY ENDS
After bunking up in Kalispell—in one of the most questionable inns at which I have ever lodged—we continued our drive through breathtaking Montana in a westerly direction to Coeur d'Alene, Idaho, and after spending half a day there admiring the scenery,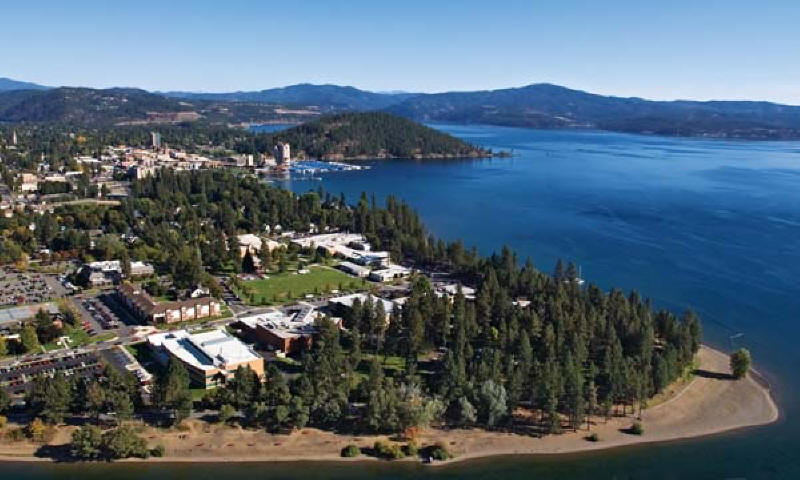 we headed west to Spokane, Washington, where we saw the hometown Indians (formerly managed by Tommy Lasorda) take a (5-1) beating at the hands of the Hillsboro Hops at beautiful Avista Stadium, pictured below: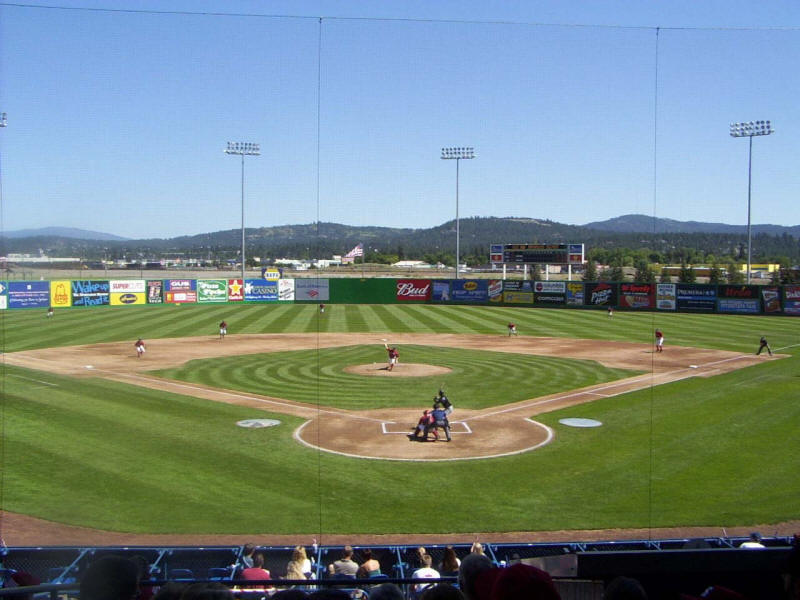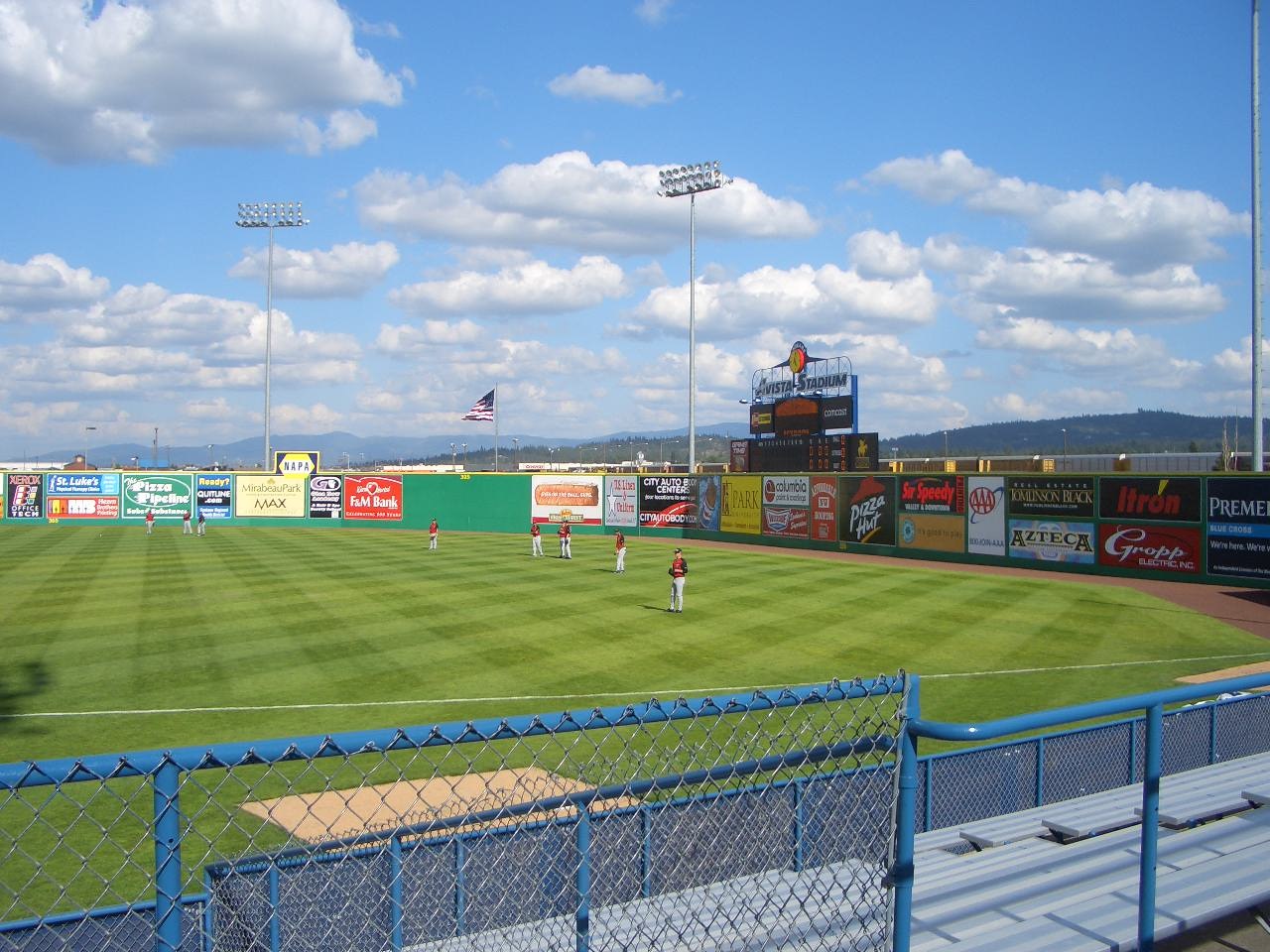 Preceding the game, the parking lot at Avista Stadium hosted a vintage auto rally, and once inside the park, we were witness to a Harley-Davidson motorcycle rally with 30 or 40 bikers cruising from home plate to the outfield and back again, all for some worthwhile charitable organization. A fine finish to a fantastic trip!
* * * * * *
And now, if any of you are still awake or in attendance, allow me to say just a few words about the superlative book that I just finished a couple of weeks ago, by baseball author extraordinaire Roger Angell.
BOOK REPORT:
THIS OLD MAN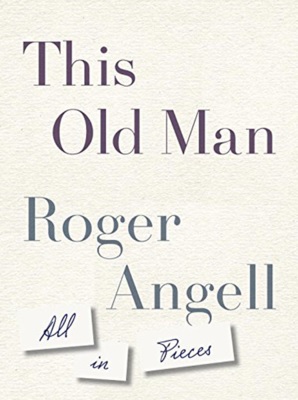 The inside cover of this book tells the story:
Roger Angell, the acclaimed NEW YORKER writer and editor, returns with a selection of writings that celebrate a view from the tenth decade of an engaged, vibrant life.
If you like Roger Angell, this collection of his writings—old and new, some about baseball but more about people he has known, writings he has edited, and other stuff—is a must read. It contains pieces about the 2014 World Series between the Royals and the Giants, penned by Angell at age 94 or 95, and includes the text of his remarks in July 2014 as he received the J.G. Taylor Spink Award at the American Baseball Museum and Hall of Fame in Cooperstown. It features his poignant title piece about being old, written in February 2014, occupying pages 267-282, which all of us would do well to read and consider as we move toward the autumns of our own lives.
About the Earl of Baltimore
This Old Man houses so many delicious lines, that it would take me 20 or 30 pages of text just to recount my favorites, but this edition has already gone on far longer than I expected. So let me leave you with Angell's closing comments from his January 2013 "Farewell" to Earl Weaver:
But let me tack on one more exchange, just before his retirement, which I initiated with the suggestion that he'd surely be back in baseball again before long, perhaps as a coach with a college or even a high-school team somewhere.

"I hate kids and I hate fucking kid baseball," he barked, startling us both to laughter. All he wanted was the real thing, the edge, and nothing less.
* * * * * *
I end this submission now with this fantastic news—"Only three more days until Pitchers and Catchers report."
Skipper
* I thought I had reserved a Ford Mustang for the trip, but the rental jerk at Salt Lake City politely pointed to the fine print on the counter placard which clearly states "or comparable vehicle" as he handed me the keys to the van. Yeah, right, buddy. You may have "compared" our van to the Mustang, but there is no "comparison." The "man" got me pretty good on that one.