Gentlemen:
I hope that this issue of From the Bullpen finds you all in good spirits and in eager anticipation of The Draft, which is just a little over a fortnight away. Personally, I am in the process of accumulating the customary resource materials to assist me in preparing for The Draft, which I will then collect in a dustheap at home until approximately 8:47 a.m. on the morning of our Draft. Old habits die hard.
BALLPARK OF THE PALM BEACHES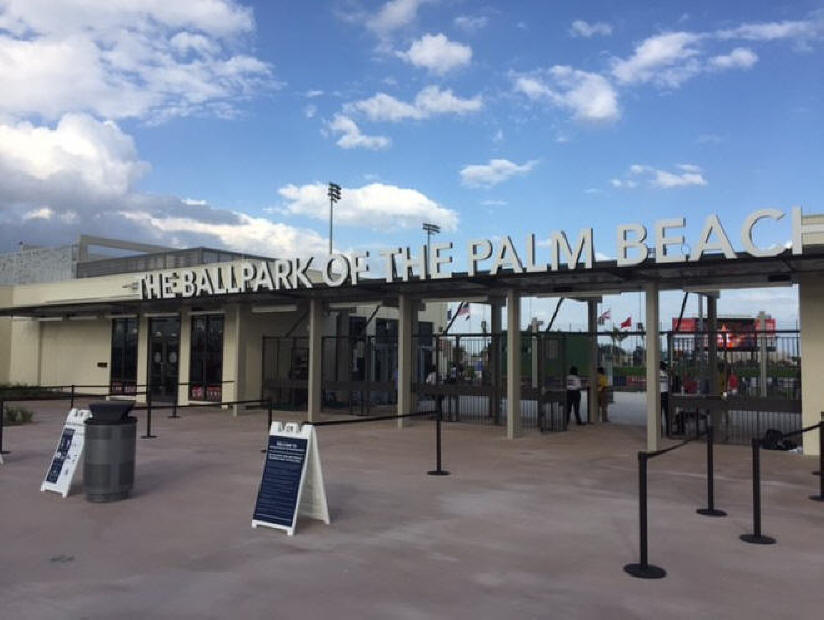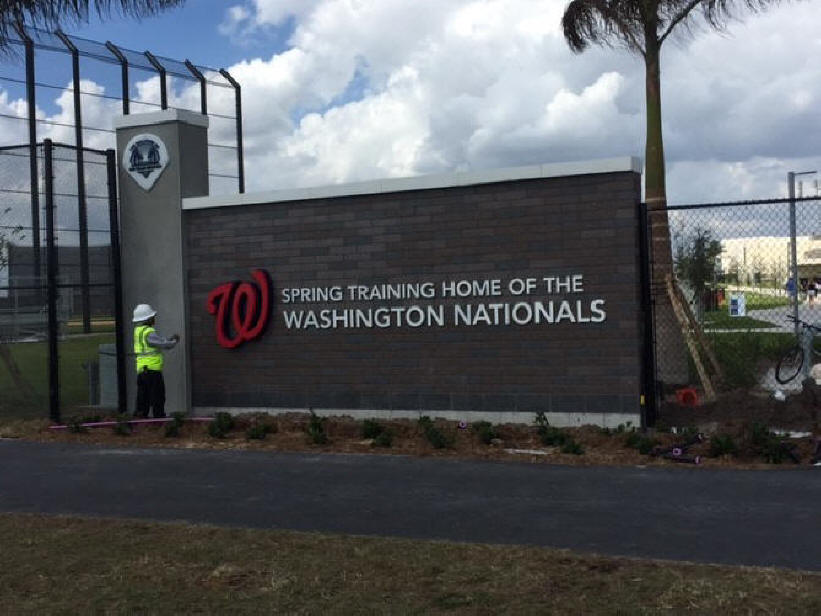 On my way last week for a visit to the Southern White House at Mar-a-Lago, I had the good fortune to be able to pay a visit to brand-spanking new Ballpark of the Palm Beaches, where I took in a Spring Training contest between the Nationals and the Astros, who share this beautiful new facility. Although I was ticked off that ownership (i.e., "The Man") requires everyone that comes through the main driving entrance to pay for valet parking (imagine a Belushi "Bullshit *cough*" here), I reconnoitered a bit and found an alternative entrance point to the parking area and was able to park on the grass only about 200 yards from the entrance to the facility. The Man still got 10 bucks from me for parking in the Poor Man's Section.
Once I made my way through the beautiful grounds surrounding the ballpark, I shuffled up to the ticket window and did a doubletake when I saw the prices of tickets. Twenty-three bucks for the cheapest seat in the house (outfield reserve) and a whopping 65 bucks for the best seat in the ballpark.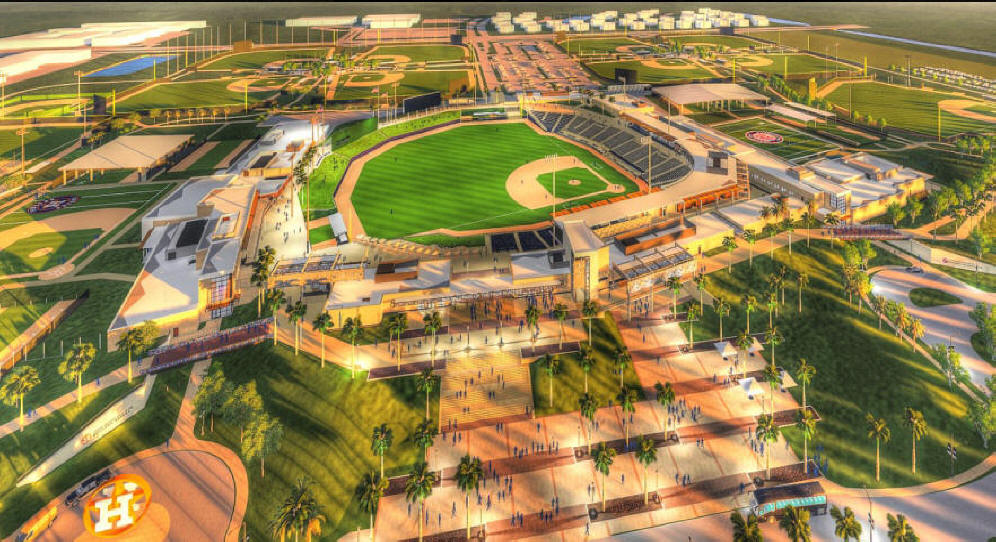 All to watch a "fake" baseball game, as my law partner Tom Pansing* once referred to Spring Training. Pricey, yes, but I had to remember that I was about to see a game in one of the toniest zip codes in the nation.
Once inside the ballpark, I meandered up to the nearest ale dispensary and ordered up a frosty cup of beer with an asking price of $10.50. Shades of New Yankee Stadium! Nonetheless, on a sun-splashed Thursday afternoon and a beautiful jewel of a ballpark beckoning me in, I was forced to pay this king's ransom to wet my whistle.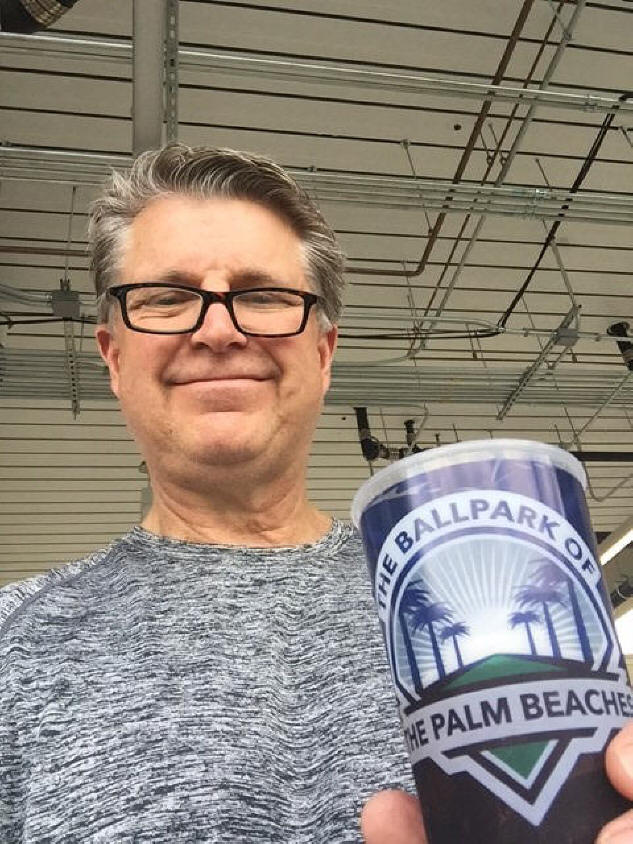 With it being so early in the Spring Training schedule (this was the third game ever to be played in this sparkling new ballpark), both the Nats and the 'Stros had most of their regular everyday players in the lineup: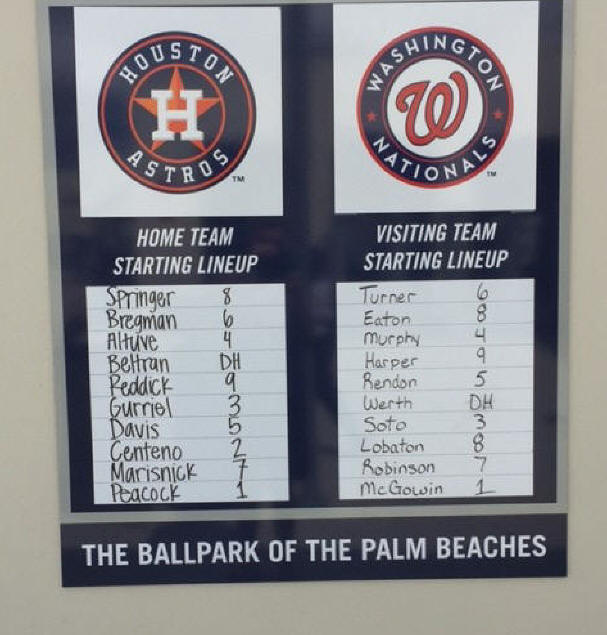 The Nats put the wood to the pitiable Astros pitchers, notching 11 runs to just 1 for the Houston club. The Nats scored early and often, posting 4 runs in the top of the 1st, and adding crooked numbers in several other innings as well. Home runs were hit by Jason Werth, Anthony Rendon, and the Leviathan Bryce Harper, who muscled a pitch close to eyeball height over the fence in the deepest part of right center.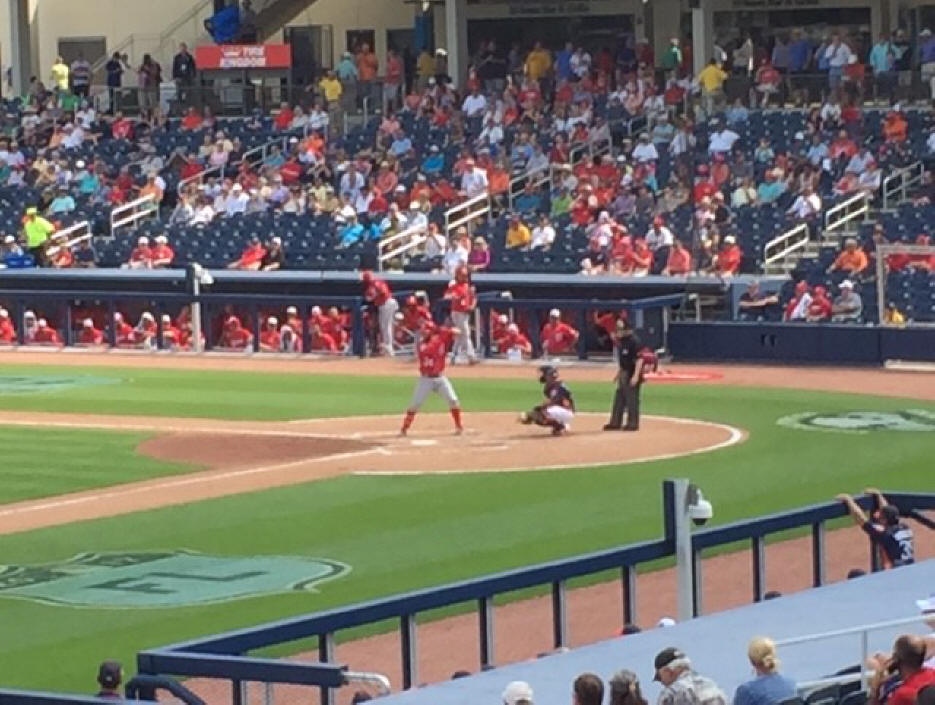 While there was a threat of some rain in the forecast, the precipitation never eventuated, and it turned out to be a splendid afternoon at the ballpark. With the two teams who share the Ballpark of the Palm Beaches pitted against each other in an early matchup of Joint Tenants, it was surprising that there was a rather meager crowd for the game, probably fewer than 2,000 people, if I had to guess. Perhaps the wealthy denizens of the Palm Beach area are too refined to go to Spring Training, or maybe it was a Jewish High Holiday or something. Go figure.

If I were rating Ballpark of the Palm Beaches, I would give it a B+. It cost $20-some million to build, so you know that it has all of the bells and whistles and amenities that the modern baseball fan expects, and it is indeed visually pleasing to view. On the other hand, the pricing is outrageous, and there is no mountain range or amusement park, no ocean or river or other scenic backdrop to gaze at as one sits in his seat, no real "wow" factor which compels one to visit this ballpark. But it did just fine for one game last Thursday afternoon.
IN THE PRESENCE OF GREATNESS
Last week I attended the American College of Trial Lawyers Spring Meeting in Boca Raton, Florida, as an adjunct to my visit to the Southern White House. It has been a few years since I have attended one of these meetings, so I had forgotten about the high quality of the speakers. This year, we heard some excellent presentations from a lot of really smart, very accomplished people, including:
1. Former Senator and Governor of Florida, the Honorable D. Robert Graham, who ran for president in 2003 and has written four books;
2. Michael Taylor, a professor at the USC School of Cinematic Arts, who has made numerous movies (including Phenomenon, Instinct, The Pursuit of D.B. Cooper, Princess of Thieves, The Commuters, and Copying Beethoven);
3. The Honorable John Carlin, a former Assistant Attorney General for the U.S. Department of Justice, National Security Division;
4. David Howard, Deputy General Counsel for Litigation Competition Law and Compliance, Microsoft Corporation;
5. Paul Taylor, former executive vice president at the Pew Research Center, and author of The Next America: Boomers, Millennials and the Looming Generational Showdown;
6. Dr. Robert Watson, professor of American Studies at Lynn University;
7. Michelle Roberts, the executive director of the National Basketball Players Association;
8. The Honourable Mr. Justice Russell Brown, the newest member of the Supreme Court of Canada;
9. W. Neil Eggleston, former counsel to President Obama for 2-1/2 years;
10. Judy Clarke, the San Diego attorney who defended the Boston Marathon bomber in his murder trial and sentencing, and who previously represented the Unabomber;
11. And last, but certainly not least, a lawyer by the name of Bryan Stevenson who represents Death Row inmates and wrongfully-convicted and sentenced men, women and children, and the author of a life-changing (for me) book by the title of Just Mercy.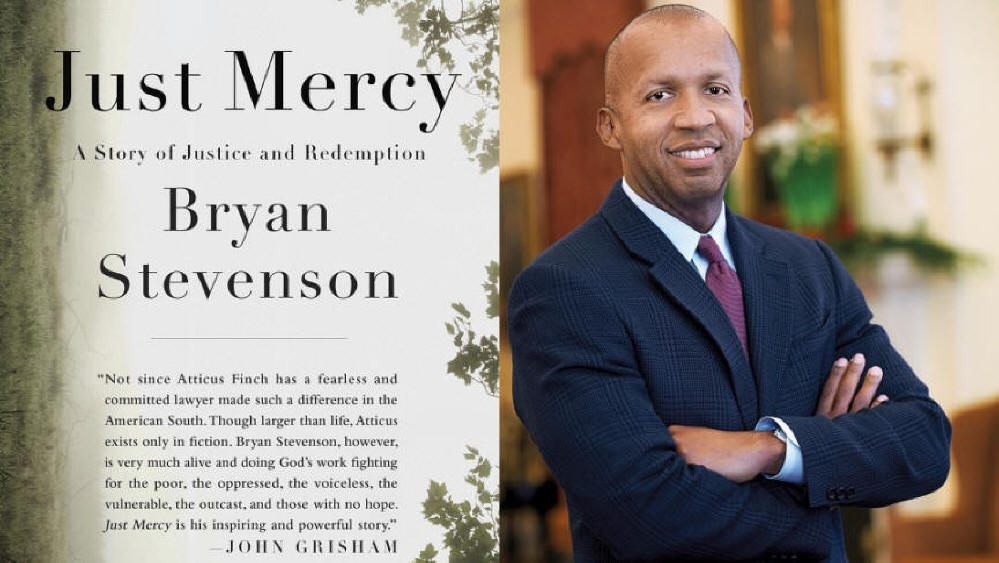 Because I'm feeling lazy today, I will adopt the description of the book from the back cover:
From one of the most brilliant and influential lawyers of our time comes an unforgettable true story about the redeeming potential of mercy. Bryan Stevenson was a gifted young attorney when he founded the Equal Justice Initiative, a legal practice dedicated to defending the poor, the wrongly condemned, and those trapped in the furthest reaches of our criminal justice system. One of his first cases was that of Walter McMillian, a young man sentenced to die for a notorious murder he didn't commit. The case drew Stevenson into a tangle of conspiracy, political machination, and legal brinksmanship - and transformed his understanding of mercy and justice forever.
As a speaker, Stevenson is amazing. He seems quiet, almost shy, and extremely humble, and yet so articulate and passionate when describing the impoverished and downtrodden people that he represents. One could hear a pin drop as he spoke to a legion of about 600 confident (some might say cocky) and experienced trial attorneys. He quietly but passionately described his first meeting with a young boy--who was 14 years old, but small for his age, and looked more like 9 or 10--who had been charged as an adult with the murder of his mother's boyfriend who savagely beat her into unconsciousness, and who couldn't even talk because he was so scared and distraught until Stevenson pleaded with him to talk so he could help him; and how he eventually embraced the stone-faced but clearly terrified boy, who then burst out with a torrent of sobs as he related all of the horrible things that had been done to him during his first three nights in jail. Stevenson was eventually able to get the young boy out of jail and into a good foster home, where he could receive the support and help that he needed.
Stevenson talked about the many people he has represented who were convicted and sentenced to die in the state of Alabama, not because they were necessarily guilty, but often because they were wrongfully charged by bloodthirsty and sometimes racially-prejudiced prosecutors who were willing to put on false evidence to get a conviction. Many of his Death Row clients were not provided with a public defender for their trials, because Alabama law did not provide for this at that time. Because of the extremely unbalanced and unfair way that black people, poor people, mentally ill people and children are prosecuted and sent to Death Row, Stevenson argues that the issue is not about whether a convicted individual deserves to die, but whether we, as a country, deserve to kill them. Until we can prove that we can prosecute cases fairly and evenly, without regard to race, intellect, age, or financial status, then we should not be allowed to put people to death in any case, even for the most heinous crimes.
I used to be on the fence about capital punishment, not sure which way to lean. In fact, it's always kind of bothered me that I didn't have a stronger opinion on such an important issue, one way or the other. After reading Stevenson's book, and after hearing him speak last week, I am able to report that I am no longer Mr. Waffle on this issue. I am decidedly against the death penalty, and as Justice Blackman once put it, it is time to "stop tinkering with this machinery of death." It is time for us to join the rest of the civilized world in abolishing the death penalty.** It is time to get on the right side of history.
Some or all of you may disagree. I mean, after all, most of us live in Nebraska, and just remember how our state voted on this issue at the last election, thanks to the gold-and-arsenic-lined pocketbooks of that bald-headed fart we call our governor. But after you read Stevenson's book, I think those of you who are currently pro-death penalty will be forced to reconsider your position on this.
But enough about politics*** for one issue. Let's get back to baseball.
HALL OF FAME VOTE
With little fanfare this year, the Baseball Writers Association voted into the hallowed halls of Cooperstown another of the "Killer Bs," Jeff Bagwell, together with admitted coke user Tim Raines and more-than-likely PED user Ivan Rodriguez. While I laud the election of Jeff Bagwell and don't necessarily disagree with the selections of Raines and I-Rod, I find it hard to believe that a pitcher who retired with the most saves of all time and who was never involved in a scandal or associated with performance enhancing drugs, Trevor Hoffman, did not make the cut. It seems to suggest a clear bias on the part of the electorate against relief pitchers, which may explain why Lee Smith is still waiting for his call from Cooperstown.
The point totals achieved by Roger Clemens and Barry Bonds, with 239 and 238 votes, respectively, suggests that they will both likely be in the HOF within the next one-three years, as the stink of the PED era begins to fade and the membership of the BBWAA continues to turn over. Having said that, if this prediction comes true, one has to wonder if there might one day be a plaque in the Hall for such other tainted players as Mark McGuire, Manny Ramirez, Luis González, and, dare I say it, for even Sammy Sosa and Rafael Palmeiro. Would it not be hypocritical to let Bonds and Clemens in but keep Sosa and Palmeiro out? They both arguably have the career numbers for admission, were it not for the cloud of PED use.
It bears watching.
ABOLISHMENT OF THE FOUR-PITCH INTENTIONAL WALK
Some rule changes I like, and some rule changes I don't like. I frankly don't mind if they start holding pitchers and batters to time limits for pitching the ball and being in the batter's box, because there's no reason for them to do so much dawdling anyway. And I wouldn't mind if they limited the number of relief pitchers that can be used in a game, because nothing is more agonizing than watching a manager go through seven pitchers in the last three innings of a game.
But doing away with the pitched intentional walk for a mere signal to the umpire? Say it ain't so! Now they're messing with the integrity of our game. While it may not happen often, I still remember quite well a game one summer when Mt. Michael was playing against hated rival Skutt in a Legion baseball game, and the Skutt pitcher sailed one over the catcher's head while trying to intentionally walk one of our hitters, leading us to the winning run. Even if it only happens once in a blue moon, why eliminate this possibility from the pitching equation?
I suppose next they'll try to eliminate the Hidden Ball trick. That's when I look for a new sport to follow.
* * * * * * *
Enough for this week. Next issue: 1990 Trip to Arlington Remembered.
Skipper
*a/k/a "The Heathen."
**Currently, we are one of only four industrialized nations that allows the death penalty, together with Japan, Singapore and Taiwan.
Historically, capital punishment has been used in almost every part of the world. Currently, the large majority of countries have either abolished or discontinued the practice. The U.S. is the only Western country to use the death penalty. The use of capital punishment is usually divided into the four categories set out below. As of 1 December 2016, of the 195 independent states that are UN members or have UN observer status:
1. 55 retain it in both law and practice.
2. 31 have abolished it de facto, namely, according to Amnesty International standards, that they have not executed anyone during the last 10 years and are believed to have a policy or established practice of not carrying out executions.
3. 6 have abolished it, but retain it for exceptional or special circumstances (such as crimes committed in wartime).
4. 103 have abolished it for all crimes.
***Next issue: Gender Identity--Itchie, you won't want to miss this one.