Brethren:
WINTER MEETING CONFIRMATION
Brother Possum was kind enough to take a few moments away from his oppressive day job to provide us with the following details about our Winter Meeting which is set for tomorrow night, Saturday, February 4, 2017:
Situs: Fleming's Steak House (Regency Court Omaha Shopping Center)
Start Time: 6:00 p.m.
Followed by: Cocktails and reverie at the Omaha Country Club
(6900 Country Club Rd)
Followed by: Gambling seminar at Harrah's Casino
(1 Harrah's Blvd, Council Bluffs)
Underbelly will lead off this year's proceedings with vespers, followed by last year's champion, B.T., delivering the keynote address, and then eventually having his fingers pried off the traveling trophy so that The Cup can be held by its rightful possessor for the duration of 2017, at least.
THE DRAFT
Subject to further discussion at the Winter Meeting, Draft Day 2017 will take place on Saturday, March 25, at 11:00 a.m., Central Standard Time. In keeping with custom, big-talking Big Johnny will stop in that morning to the closest Fantasy's convenience store and hit Jugdish up for some hot tips for the Draft; B.T. and Tirebiter will bring enough tasty (read: high calorie, high sodium, high sugar content, low nutritional value) chow to edge all of us one foot closer to the grave, but with smiles on our faces; in his usual Sir Lawrence Oblivia manner, Possum will bring one of his relic wooden baseball bats to wildly swing around the room and throw terror into all of us; a testy Magpie will bitch and squawk and moan about having to sit next to Possum, but then cozy up to him and brazenly encourage repeated violations of the shot clock; the dandified yet delightful Mouse will show up impeccably dressed and gaily festooned (not saying he is gay--although there is nothing wrong with that) with his newest fedora, emblazoned with the Yankees logo; the cagy and circumspect Screech will occupy his usual spot at the South End, nearest the supply of cold brewskies; the rabble-rouser Socialists from the Star City, Underbelly and SloPay, will as usual arrive a full two hours early ("We're not gonna make it!!") and secretly rifle through Tirebiter's office, looking for Trump propaganda, spare change and the good whiskey; the incurably innocent Shamu will bounce in, clad predominantly in white mesh and doused in Brut, his head on a swivel looking for epicurean delights that he can sample and secrete away in his backpack; Commander Curmudgeon, aka McBlunder, will grab his customary spot at the West End of the Board Room, making sure that his path to the Draft board is unimpeded for his mythic Dead Man Walking trek; and our beloved albeit beleaguered Commissioner Drews will call the unruly mob to order, opening up discussion of any new or old proposed rule changes, shaking his head at the infantile level of discourse, and then begrudgingly but necessarily cutting off discussion and calling the question.
In other words, Draft Day will again be the funnest day of the year.
BIRTHDAY TIDINGS TO RAFSANJANI
As you all are no doubt aware, today JT added another ring to his already expansive tree trunk as he celebrates his 59th birthday on Friday. At least, chronologically, that is. If measured in gambling years, he just turned 117. If in terms of alcohol consumption, he is pushing Methuselah for the all-time age record.
You may have noted that Big Johnny's namesake, Akbar Hashemi Rafsanjani, recently passed away after a lengthy and productive terrorism career. Take a look at this photo of a young Rafsanjani in 1949.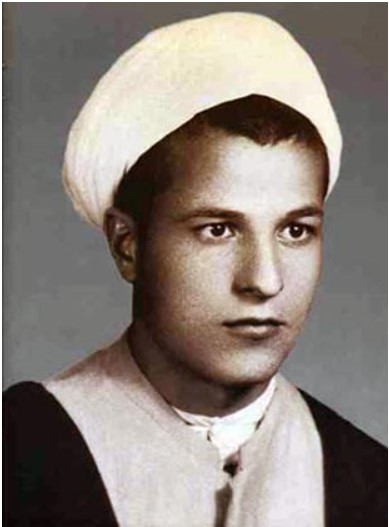 Not surprisingly, JT's only male issue, Zack, is the spitting image of JT's personal hero.
I wonder if Rafi would have made the cut with President Trump's travel ban? Which further makes me wonder if we should plan our 2017 HSL Trip to a ballpark within driving distance for Big Johnny. No way is JT going to make it past airport security in the current regime.
I THINK HE IS SAFE
Although he told his wife and co-workers that he was heading west to sell a passel of dreams for his new Ponzi-enterprise, Itchie was actually spotted on the campus of Cal-Berkley this past weekend, joining in yet another incendiary cause and seeking equality and fairness for persons of every gender, race, creed and color. Shown below in a march with a horde of beautiful Cal-Berkley co-eds, JT was obviously attempting to ingratiate himself with them for clearly nefarious purposes: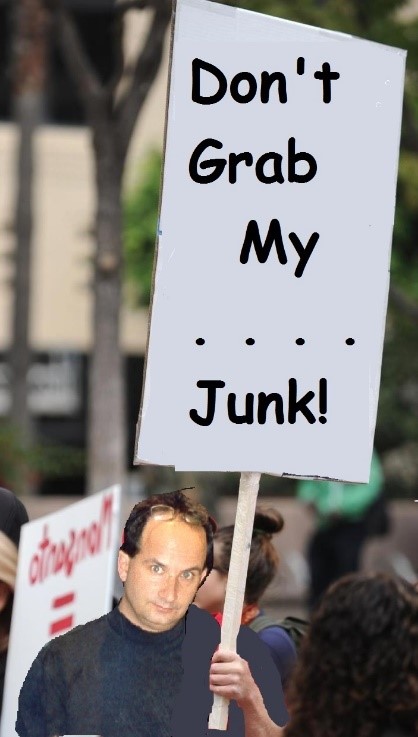 Yes. He is assuredly safe.
POTPOURRI
RIP Mike Connors, who as the star of Mannix, was about the best combination of cool and tough as they come, for my money the top dog among all the many prime time TV detectives of our generation (William Conrad as Cannon, Dennis Weaver as McCloud, Tom Sellack as Magnum, PI, James Garner as Rockford, Jack Lord as Hawaii 5-0's Steve McGarrett, Peter Falk as Columbo, Robert Forster as Banyon, Robert Blake as Barretta, Telly Savalas as Kojak, and David Janssen as Harry O).
Since I am sure that you were all Mannix fans like me, I will share with you the following tidbits of interest from Wikipedia about this popular series that ran from 1967 to 1975 on CBS:
During the first season of the series, Joe Mannix works for a large Los Angeles detective agency called Intertect, which was the planned original title of the show. His superior is Lew Wickersham, played by Joseph Campanella, with the agency featuring the use of computers to help solve crimes. As opposed to the other employees who must wear dark suits and sit in rows of desks with only one piece of paper allowed to be on their desks at one time, Mannix belongs to the classic American detective archetype, thus he usually ignores the computers' solutions, disobeys his boss's orders, and sets out to do things his own way. He wears plaid sport coats and has his own office that he keeps sloppy between his assignments.
Joseph R. "Joe" Mannix is a regular guy, without pretense, who has a store of proverbs on which to rely in conversation. What demons he has mostly come from having fought in the U.S. Army during the Korean War, where he was initially listed as MIA while he was a prisoner of war in a brutal POW camp until he escaped. Over the length of the series, a sizable percentage of his old Army comrades turn out to have homicidal impulses against him, as does his fellow running back from his college football days. During the series, Mannix is also revealed to have worked as a mercenary in Latin America. Like the actor who plays him, Mannix is of Armenian descent. He speaks fluent Armenian from time to time during the series, as well as conversational Spanish.
Mannix is notable for the high level of physical punishment he withstands. During the course of the series, he is shot and wounded over a dozen separate times, and knocked unconscious around 55 times. He frequently takes brutal beatings to the abdomen; some of these went on quite a long time, particularly by the television standards of the era. Whenever he gets into one of his convertibles, he can expect to be shot at or run off the road by another car or find his vehicle sabotaged. Nevertheless, he keeps his cool and perseveres until his antagonists are brought down.
Starting in season two, Mannix lives at 17 Paseo Verde, West Los Angeles. Mannix grew up in a town called Summer Grove, where he was a star football and basketball player. Summer Grove had a thriving Armenian immigrant community. As of 1969, Mannix's mother had died 10 years earlier, and Mannix had not been back to the town since the funeral. Mannix's estranged father, Stefan, was still living in Summer Grove, and Mannix and his father would start a reconciliation. When Mannix returns to Summer Grove for a case three years later, his father and he are on good terms. Following military service in the Korean War, Mannix attended Western Pacific University on the GI Bill, graduated in 1955, and obtained his private investigator's license in 1956. He is a black belt in karate. Throughout the series, he appears proficient in a variety of athletic pursuits, including sailing, horseback riding, and skiing. He is an accomplished pool player, golfs regularly, and is also a skilled airplane pilot. In the first season, he carries a Walther PP semiautomatic pistol. From the second season on, Mannix carries a Colt Detective Special snubnosed revolver in .38 Special caliber.
That's it for now. See you tomorrow night at Fleming's.
Skipper