2018 Opening Month Photos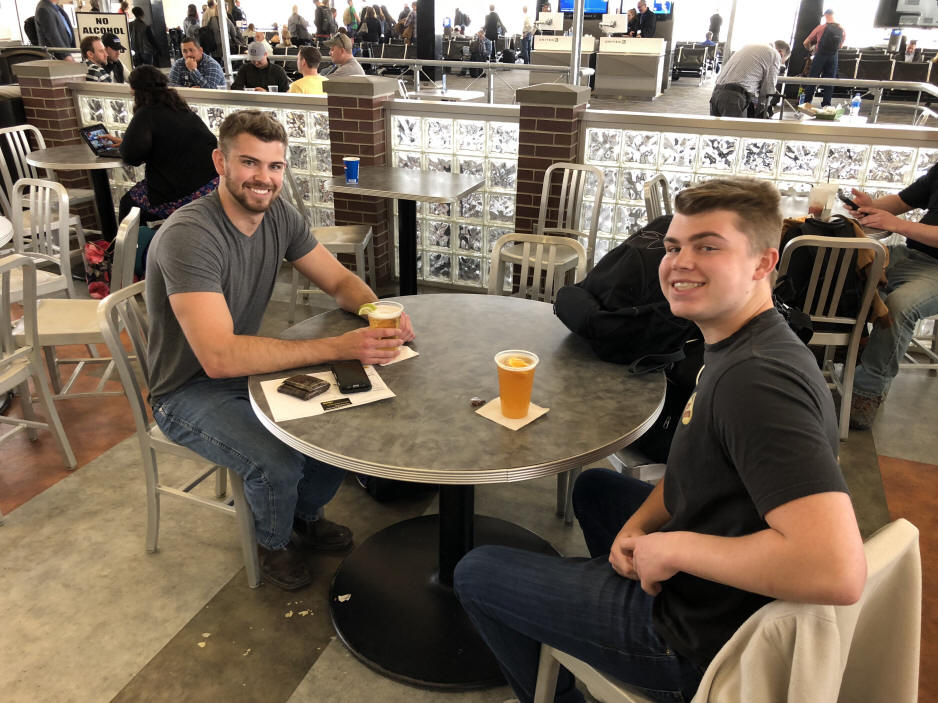 IDs, gentlemen?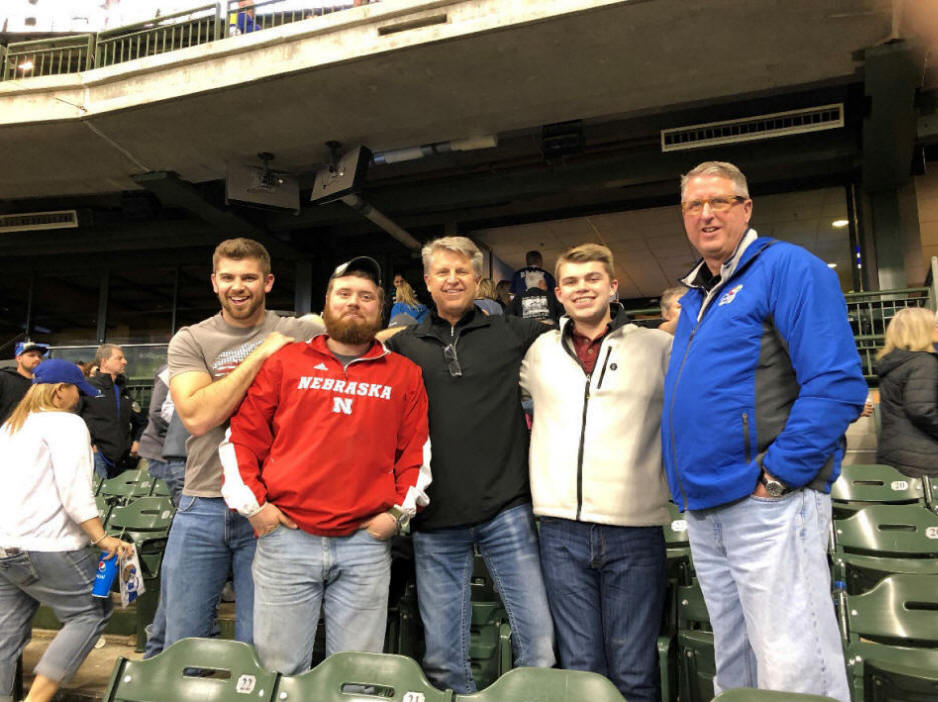 First night at Miller Park: Let the Festivities Begin!
(Stretch's thought bubble: Here come those damn mascots. Damn.)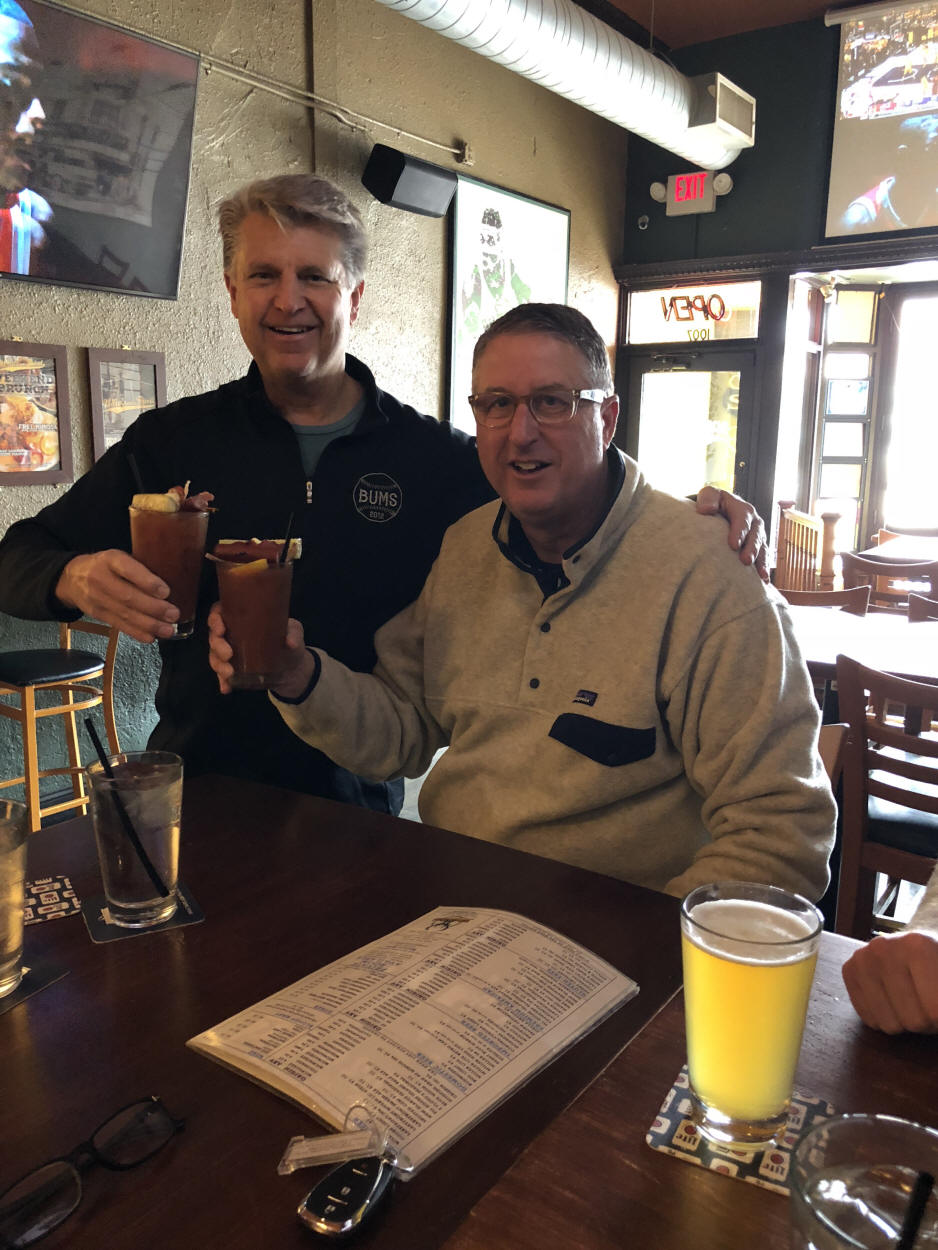 A Bloody Mary Morning at Who's on Third.
Now look who's smiling!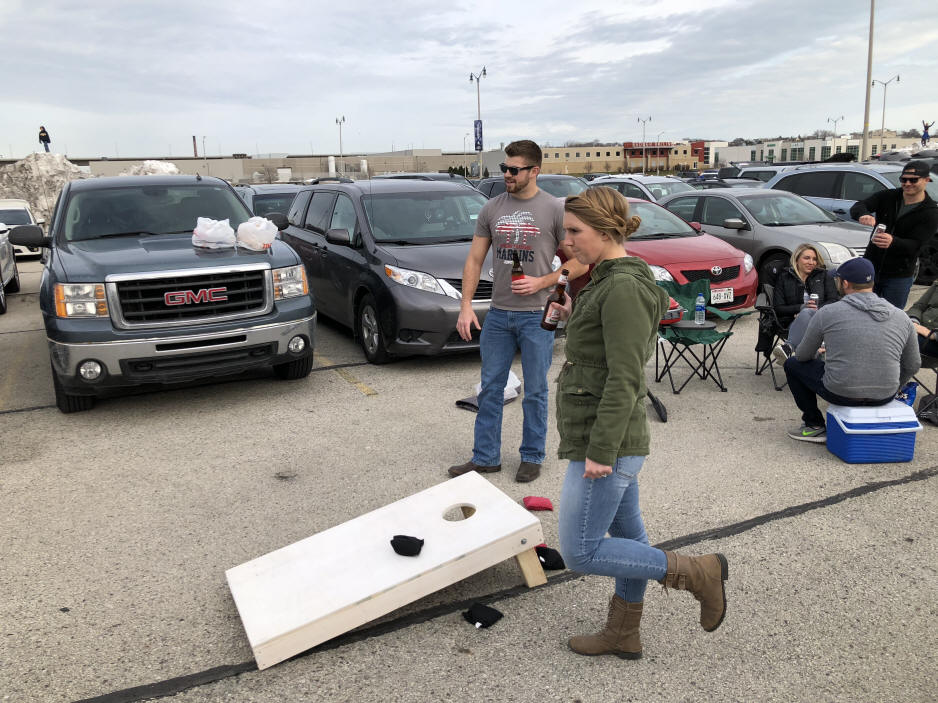 Tailgaiting at Miller Park
(Joe with Beesley Ernst's Betrothed)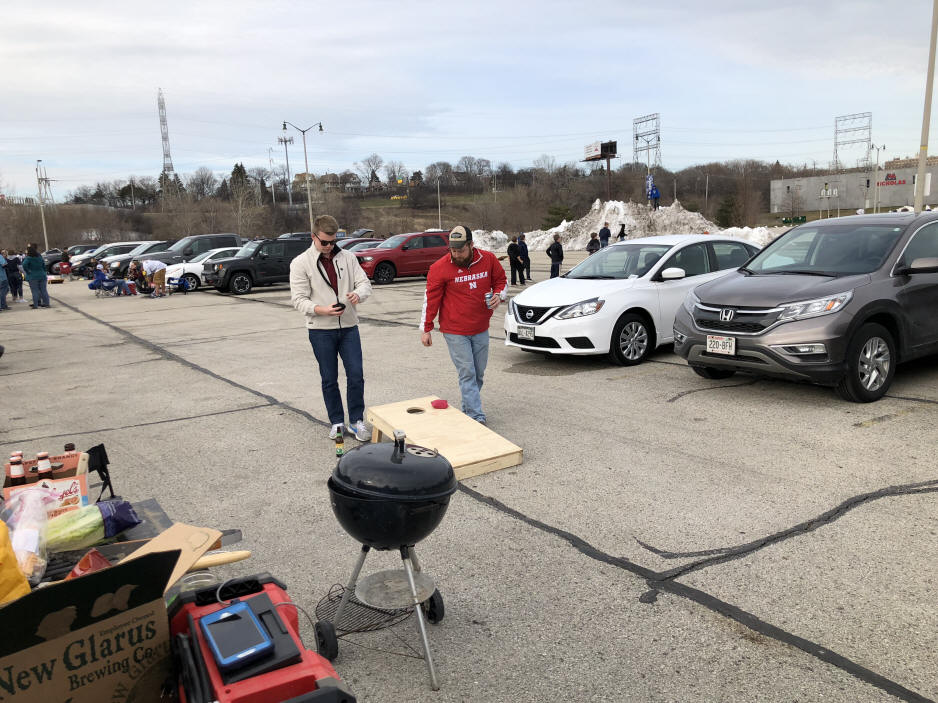 Will The Thrill and Joe Beeson Square Off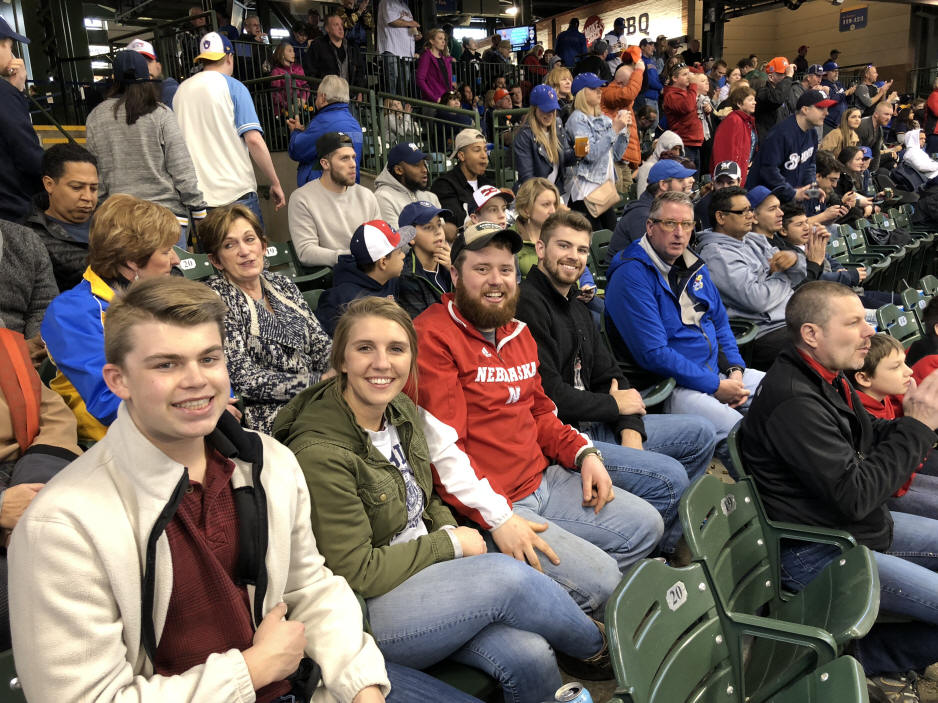 Miller Park, Game 2: Is Everybody Happy?
(Actually, that is Stretch's Happy Face.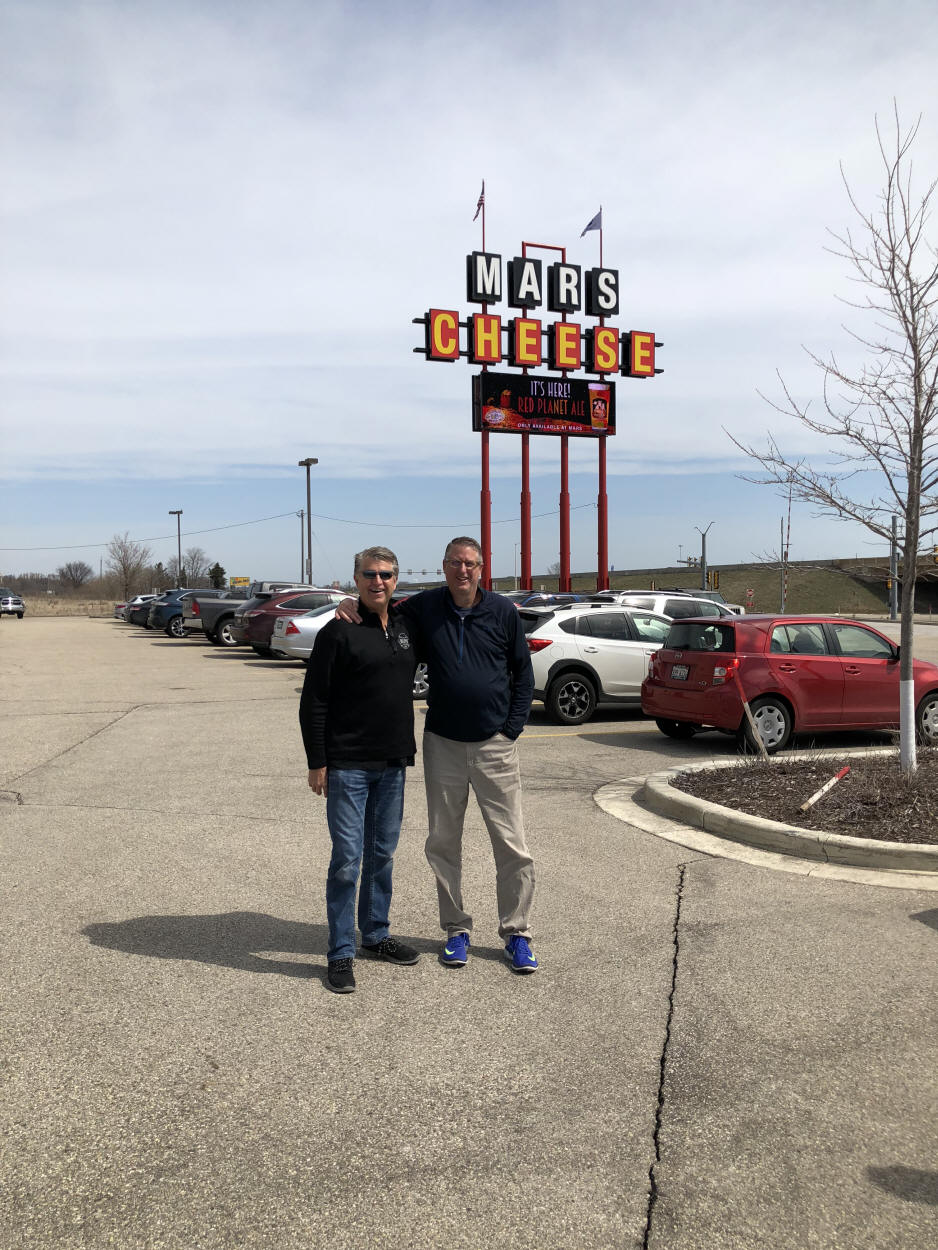 The Famous Mars Cheese House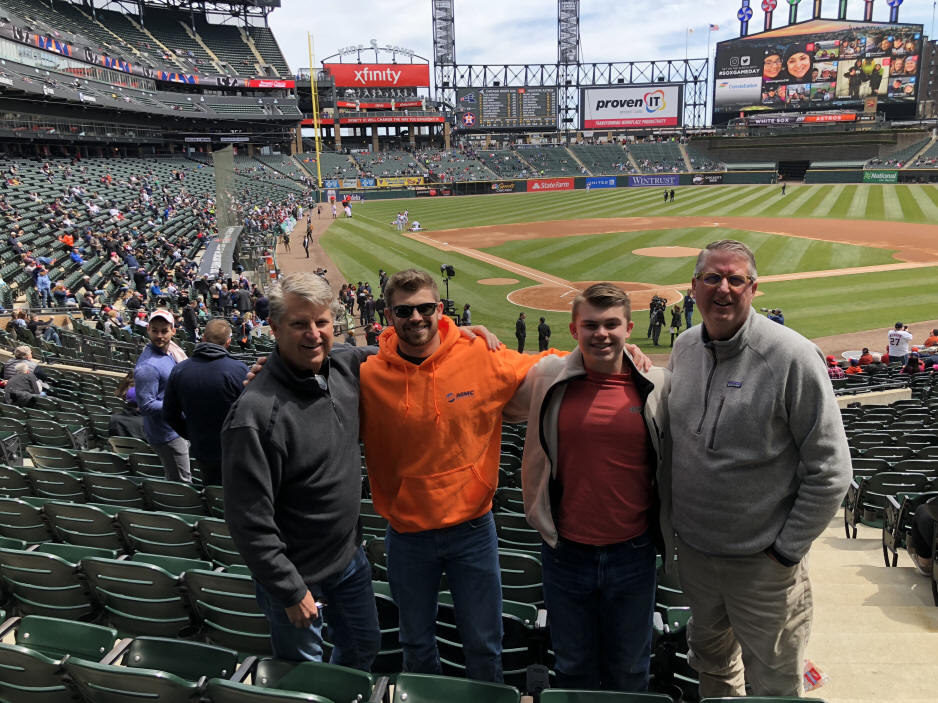 Comrades in Arms at Comiskey